Cory Booker Cashing in on His Star Power With an Internet Startup, May Have to Tone it Down if He's Elected to the Senate
Wayward with Waywire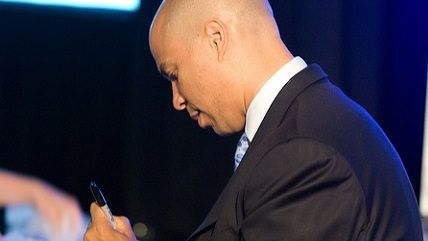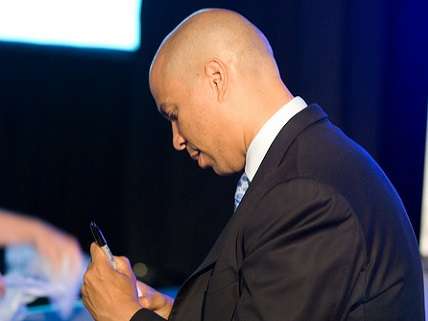 The New York Times explores Newark mayor and New Jersey senate candidate Cory Booker's relationship to his internet startup, Waywire:
Mr. Booker personally has obtained money for the start-up, called Waywire, from influential investors, including Eric E. Schmidt, Google's executive chairman. A year after its debut, Waywire has already endured a round of layoffs and had just 2,207 visitors in June, according to Compete, a Web-tracking service. The company says it is still under development.

Yet in a financial disclosure filed last month, Mr. Booker, 44, revealed that his stake in the company was worth $1 million to $5 million. Taken together, his other assets were worth no more than $730,000.

That revelation, with just a week left in Mr. Booker's campaign for the Democratic nomination for the United States Senate, shows how a few tech moguls and entrepreneurs, many of them also campaign donors, not only made a financial bet on the mayor's political future but also provided the brainpower and financing to help create a company that could make him very rich.
Previous financial disclosures to the city of Newark and to the FEC did not mention his investment in Waywire. Booker's role in the start-up? His star power:
In interviews, Ms. [Sarah] Ross and Mr. [Nathan] Richardson [who co-founded Waywire with Booker] both played down Mr. Booker's day-to-day work on Waywire, saying that he was mainly focused on Newark. Yet Mr. Richardson confirmed that the mayor received a larger percentage of ownership in Waywire than he or Ms. Ross did, though they were the ones who oversaw its launching and continue to manage its operations.

Mr. Booker received the largest stake because of his social media profile, his name recognition and his connections to investors, and he was not expected to run the company, Mr. Richardson said, though Mr. Booker has attended every board meeting, according to another investor. "Cory is the inspiration architect," Ms. Ross said. "He really is the thought-leader soul part of the business."

The enhanced percentage is troubling to some ethics watchdogs. "If you're getting a large percentage just because you're a well-known political figure, that's a little bit problematic," said Melanie Sloan, executive director of Citizens for Responsibility and Ethics in Washington. "People tend to prefer their political figures not to be cashing in on their positions of public trust."
Of course what goes for the mayor of Newark may not fly in the U.S. Senate:
While mayor of Newark, Mr. Booker has supplemented his government salary with a frenetic schedule of paid speeches, earning $1.3 million over five years, and bought a small apartment building that had been foreclosed upon in Newark. (His aides noted he also gave much of the money from speaking fees to local charitable endeavors.)

If he should win the Senate seat, he could no longer count on the steady income from honorariums: the Senate prohibits members from accepting speaking fees. He also would have to step down from Waywire's board and stop promoting it, as he does now through his Twitter feed, ethics experts say.
A high-profile Senate candidate not being completely forthright about his business relationships? How does the Times headline such a juicy story? Read "Tech Magnates Bet on Booker in Web Venture" here.