Filner Wants City to Pay His Unsexy Legal Fees, Florida Rates Will Increase with ObamaCare, Even the Dead Get Farm Subsidies: P.M. Links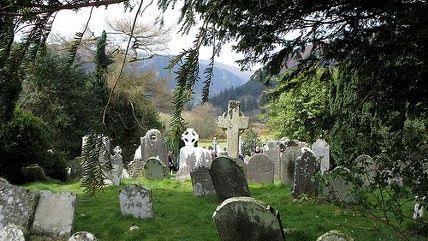 (ASJ8 / Foter / CC BY-NC-SA)
Credit: ASJ8 / Foter / CC BY-NC-SA

Bound and determined to compete with Anthony Weiner in the political scandal Olympics, San Diego Mayor Bob Filner wants the city to pay for his legal fees to fight charges of sexual harassment.

A report from the Government Accountability Office says the Department of Agriculture failed to adequately check its lists and has paid out $32 million to farmers who are no longer farming, because they are dead.
The black box recording recovered from the deadly train crash in Spain shows that the conductor was chatting away on the phone while traveling 95 miles per hour, nearly twice the speed limit.
MIT evaluated the way it handled the Aaron Swartz's mass downloading of academic journal reports, actions that resulted in federal prosecution and likely to the young activist's suicide. MIT determined in did nothing to encourage the prosecution, but also did nothing to advocate on his behalf.
A leak indicates that a future operating system for Apple mobile products will include technology allowing the devices to scan fingerprints.
Health insurance rates in Florida may rise as much as 40 percent in the individual coverage market after the full effects of the Affordable Care Act kick in.
Did you write about liberty between July 1, 2012 and June 30, 2013? Reason welcomes you to enter this year's Bastiat Prize for Journalism, with a total prize purse of $16,000.
Get Reason.com and Reason 24/7 content widgets for your websites.
Follow Reason and Reason 24/7 on Twitter, and like us on Facebook. You can also get the top stories mailed to you—sign up here. Have a news tip? Send it to us!