George Zimmerman Saves Family of Four From Car Wreck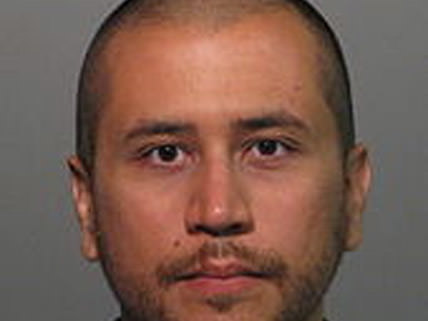 George Zimmerman, who was recently acquitted of second-degree murder charges in the death of Trayvon Martin, last week made his first public appearance since the verdict was reached.
Zimmerman came to the rescue of a family of four who were trapped inside a truck. According to ABC News:
Zimmerman was one of two men who came to the aid of a family of four—two parents and two children—trapped inside a blue Ford Explorer SUV that had rolled over after traveling off the highway in Sanford, Fla. at approximately 5:45 p.m. Thursday, the Seminole County Sheriff's Office said in a statement.
He was identified by a Sanford police department captain, Jim McAullife. The captain reported that one of the family members in the crash said, "George Zimmerman pulled me out."
According to authorities, the rescuer did not witness the crash itself, and he left the scene shortly after speaking with authorities. The incident took place in the neighborhood where Zimmerman acted as a volunteer watch coordinator. This is the same neighborhood he patrolled where his confrontation with Trayvon Martin took place.
Since the conclusion of his trial, the 29-year old Zimmerman has been flooded with death threats. Fox News reports:
"We have had an enormous amount of death threats," Robert Zimmerman said. "George's legal counsel has had death threats, the police chief of Sanford, many people have had death threats … 'Everyone with Georgie's DNA should be killed'—just every kind of horrible thing you can imagine."