California Obamacare Patients Can Expect Few Choices, As Well as a "Real Disaster"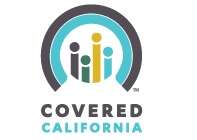 As Peter Suderman documented yesterday, California Insurance Commissioner Dave Jones, a member of President Obama's own party, sees a potential for "real disaster" as poorly screened enrollment counselors gain access to sensitive patient data through Covered California, the state health exchange set up under the Affordable Care Act. Making matters worse, options for private health care coverage are dwindling to the point that residents of California, the most populous state in the union, will have very little to pick from should they choose to put their personal data at risk by shopping for coverage through Covered California — or elsewhere, for that matter.
In a July 2 press release from the California Department of Insurance, Jones revealed that United Healthcare will follow Aetna's exit from the state at the end of the year.
Insurance Commissioner Dave Jones today expressed concern about the negative impact on consumers as a second health insurer — United Healthcare — announced its exit from California's individual market.

"United Healthcare's decision to exit the California individual health insurance market is bad news for consumers," said Commissioner Jones. "While both United Healthcare and Aetna have a very small share of California's individual health insurance market, their departure means less choice, less competition, and more market consolidation by the remaining big three health insurers — Anthem Blue Cross, Blue Shield of California, and Kaiser — which means an increased likelihood of even higher prices from those health insurers downstream."
Jones credibly suggests that special tax breaks given Anthem Blue Cross and Blue Shield make it hard for other companies to compete in that state, even if they're national giants, like both United Healthcare and Aetna. For its part, United Healthcare just says, "Our individual business in California has always been relatively small and we currently serve less than 8,000 individual customers across the state. Over the years, it has become more difficult to administer these plans in a cost-effective way for our members in California."
Of course, one of the keys to operating in a cost-effective way is being able to charge for the services you provide. United Healthcare's calculations might have been affected when Jones recommended that Anthem Blue Cross be excluded from participating in the small business exchange because he thinks the company's rate hikes are too high. California officials don't have the authority to explicitly block rate hikes, so they seek to punish the insurer otherwise — and, presumably, to fire a shot across the bow of Anthem's remaining competitors. Meanwhile, Jones frets that few insurerers are willing to offer products through Covered California.
The Los Angeles Times reports that both companies withdrawing from California had already opted out of participating in the state health exchange, and that their departure means they can't return for at least five years, under state regulations.
So California health insurance customers are left with three big providers standing. Three, that is, if officials even let them offer their products — and don't drive them to abandon the state.
No wonder even union leaders are losing faith in Obamacare.