A.M. Links: U.S. Army Bans The Guardian, Senate Passes Immigration Reform Bill, Virginia GOP Candidate Wants Ban on Oral, Anal Sex Reinstated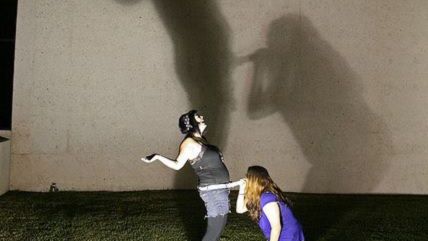 NateLove/Foter.com

The U.S. Army has banned access to The Guardian on its computers.

Former vice chairman of the Joint Chiefs of Staff, "Hoss" Cartwright, is suspected by the government of being behind the leak of information about cyberattacks on Iran's nuclear program.
The Senate passed its immigration reform bill yesterday by a vote of 68-32.
Michigan state police raided three medical marijuana dispensaries in Springfield.
Virginia's Republican gubernatorial candidate, Ken Cuccinelli, wants the courts to reinstate the state's ban on oral and anal sex, saying it was an important tool in prosecuting child molesters.
Chinese urban police tasked with cracking down on unlicensed street vendors and enforcing beautification orders have been setting up their own unlicensed street vending operation, to see what it's like.
Monsignor Nunzio Scarano of the Vatican Bank was arrested as part of an investigation into money laundering and corruption.
Egyptian clerics warn of a civil war in the country.
The government of the United Kingdom will draft regulations allowing three-person IVFs for the baby making.
Get Reason.com and Reason 24/7 content widgets for your websites.
Follow Reason and Reason 24/7 on Twitter, and like us on Facebook. You can also get the top stories mailed to you—sign up here. Have a news tip? Send it to us!