Kansas City Cop Accused of Shooting Suspect Who Was on His Knees, Surrendering
Civil trial being held this week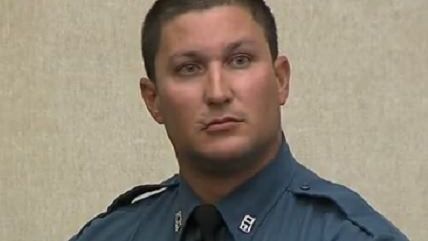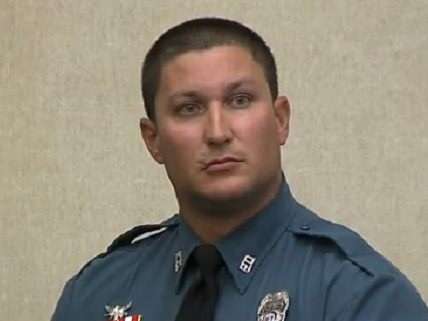 A civil trial started earlier this week in Kansas City in the 2008 shooting of Terry Davis by Officer Robert Vivano. The police officer says he tried to pull the car Davis was in over for driving erratically (the car was stolen and Davis was a passenger according to court records) but it instead sped away, with Davis jumping out to flee on foot. This week Vivano testified that he was shocked when Davis turned around and revealed a gun in his waistband, which he says Davis then pointed at him before getting shot. "We're here today because on May 8th, 2008, Terry Davis refused to surrender and he pointed a gun at officer Vivano and tried to kill him," the cop's attorney said. But an attorney for the family called witnesses that disputed that. From the local Fox affiliate:
Two women who witnessed the shooting said that's not how it happened.

They claim Davis had his hands up and was getting on his knees when he was shot at point-blank range.

"His hands were up and he was kneeling," said Michelle Evans, who was a witness.

Angela Davis, the victim's mother, had to be led out of the courtroom at one point after she started crying when a picture of her dead son was shown to the jury.

"From up to down this bullet did not go straight into his chest," said Andrew Protzman, the attorney representing the Davis family. "It went in from up to down."
There were apparently 20 police officers and a helicopter chasing Davis by the end. The officer says he shot in self-defense. He remains on the force and the trial, where the family is seeking a seven-figure judgment. The trial is expected to close Friday.