Spanish Tax Collectors Target Soccer Megastar Lionel Messi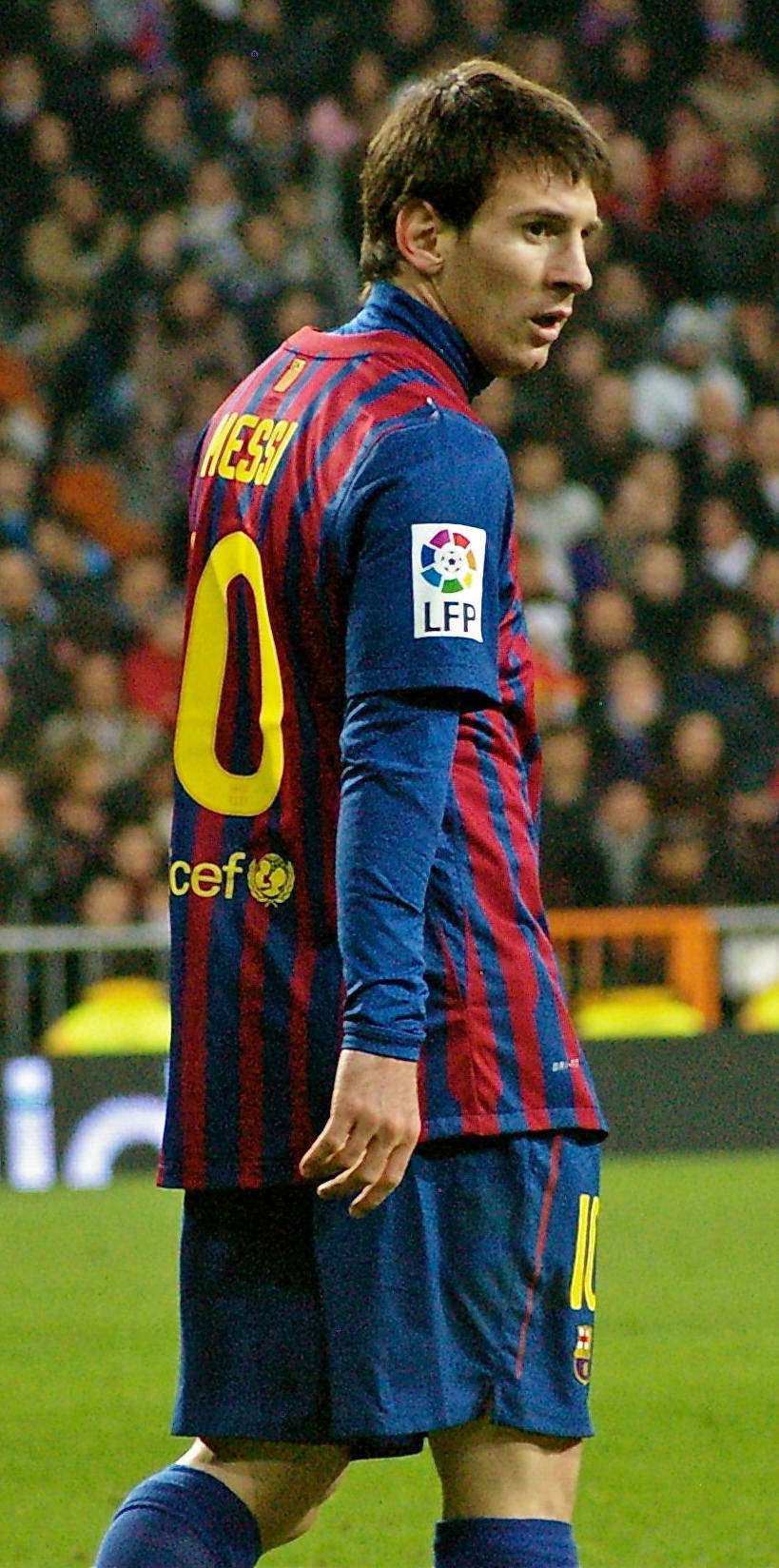 Lionel Messi, the FC Barcelona megastar, holds records upon records for evading defenders and placing the soccer ball past goalkeepers. But he may not get by Spanish tax collectors who claim he owes $5.5 million in back taxes—and possibly his freedom. They're willing to give him a pass though. All he has to do is send them $32 million.
Lionel Messi could avoid prosecution and a possible jail sentence over tax fraud allegations if he strikes a deal with Spain's tax office and pays a fine of up to €24 million (£20m), judicial sources have said.
Messi, who ranked 10th on the Forbes 2013 list of highest-paid athletes with total annual earnings of $41.3 million, could face significant jail time if Spain's Economic Crime Unit and courts convict him of "tax fraud." Uncertainty could linger for years if the case goes to trial, which has the potential to put Messi and his father in prison for up to six years if they're convicted on each count of which they've been accused.
The Argentine has denied wrongdoing on his Facebook account, saying he'd "fulfilled all our tax obligations, following the advice of our tax consultants." High-profile tax evasion scandals are on the rise in Spain, where Messi plays for FC Barcelona.
Experts agree that it's not a question of increased tax evasion, but that countries struggling amid the crisis are more desperate for revenue amid fiscal trimmings. In Spain's case, it is also feeling pressure to show the brunt of paying rising taxes is being shared by all.

However, some have suggested that authorities are selective in the cases they pursue, shielding their allies, but targeting high-profile names like Messi.
Spain's taxmen (and women) are interested in the soccer star's sponsorship earnings from 2007 through 2009, years they say the Messis may have committed fraud. The Economic Crime Unit says Messi concealed part of his income on tax returns by transferring his image rights to shell companies in South American tax havens.
Outside observers including Stefan Syzmanski at the University of Michigan say that the case against Messi appears politically motivated, and that as footballers and other professionals see their compensation confiscated and liberty threatened, they are more likely to vote with their feet to more welcoming countries.
[Economist Stefan Syzmanski] noted that different tax rates and regulations across Europe could prompt Messi to consider playing for a club in a more tax-friendly country. "If Spain is going to become as strict as northern European countries, then maybe at that point he decides that he's willing to move," Szymanski said.

He cited a 2009 study by the London School of Economics and the University of California, Berkeley which found that top tax rates have a significant influence when a footballer chooses the country in which to play.
In 2010, Spain in effect doubled taxes on high-earners like Messi by closing the "Beckham law" loophole, which in 2006 created a exception for members of the top bracket to avoid paying taxes at the top rate of over 40 percent. 
For more Reason coverage of tax avoiders, read up on Bono's shifting ideas on government aid and then towards capitalism, Matt Welch's personal encounters and commentary on taxes here, and find our complete coverage of taxes here.