Attempted Land Grab Ends With Voters Booting Entire City Council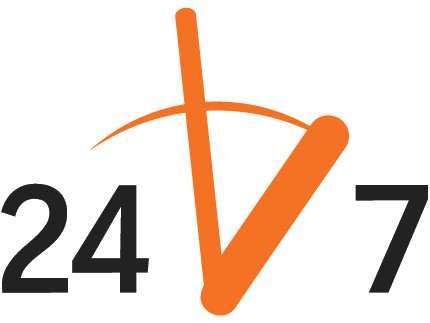 Government officials like to use eminent domain for the convenience of their preferred policies and/or the enrichment of themselves and their buddies. Usually, they get away with it, because the folks on the receiving end are too few and powerless to hold their tormentors to account. In Hackensack, New Jersey, however, the officials who targeted Michael Monaghan's property for seizure as part of an "area in need of redevelopment," even while denying him the right to develop it himself, pushed too many people around, too often. Last month, voters booted out the entire city council.
From the Institute for Justice:
Michael Monaghan has wanted to develop his property on Main Street in Hackensack, New Jersey, just a few miles away from Manhattan. Yet the city twice denied two applications for banks to build on his land.

Instead, Hackensack's Planning Board designated Michael's and another owner's land as an "area in need of redevelopment," authorizing the use of eminent domain to condemn and seize the properties. "I've stood up and tried to protect my property for the last eight years," he said in an interview with a local paper.

Adding insult to injury, this designation was completely unwarranted. According to Michael's attorney, Peter Dickson, the board "did not make the Constitutional finding of blighted, and did not have any evidence that would support such a finding."

Last month, the Appellate Division of the state Superior Court agreed, ruling the Planning Board didn't properly prove that those properties were blighted and "in need of redevelopment." The city council intended to appeal the appellate court's decision.

But fortunately for property owners, Hackensack's entire city council was booted out of office. The grassroots group Citizens for Change won every single seat on the city council, despite being outraised 2:1. Their slate of candidates successfully ran on a platform against costly litigation, nepotism, and corruption. (For example, Hackensack's police chief was recently convicted for official misconduct and insurance fraud.) Citizens for Change also sharply criticized Hackensack's redevelopment projects, calling them "sweetheart deals and special privileges for politically connected property owners and developers."
A happy outcome like this is no surefire guarantee that eminent domain won't be abused in the future. But it is a sign that, even in New Jersey, government officials have to keep the bullying below the public's pain threshold.
Follow this story and more at Reason 24/7.
Spice up your blog or Website with Reason 24/7 news and Reason articles. You can get the widgets here. If you have a story that would be of interest to Reason's readers please let us know by emailing the 24/7 crew at 24_7@reason.com, or tweet us stories at @reason247.