Edward Snowden Gives Another Interview, Clapper in the Crosshairs, Medical Marijuana Closer in D.C.: P.M. Links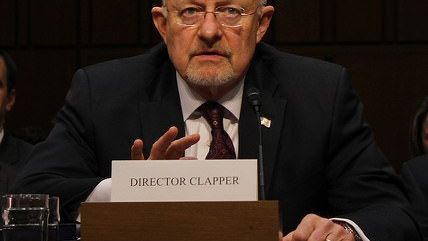 (Medill DC / Foter.com / CC BY)
Credit: Medill DC / Foter.com / CC BY

PRISM leaker Edward Snowden has given an interview with the South China Morning Post, saying he would like to remain in Hong Kong if the citizens there will allow it and added, "People who think I made a mistake in picking Hong Kong as a location misunderstand my intentions. I am not here to hide from justice; I am here to reveal criminality." He also claims the United States has been targeting China and Hong Kong with cyberattacks.

Rep. Justin Amash (R-Mich.) has called for the resignation of James Clapper, director of national intelligence, for making false statements under oath to Congress about the extent that the National Security Agency was collecting data about Americans.  For now, it appears President Barack Obama's administration is standing behind him.
Washington, D.C., is inching closer to opening medical marijuana dispensaries. Residents may now apply for medical marijuana cards for certain illinesses.
Thanks to fracking, the United States has seen its largest single-year increase in oil production it has ever recorded.
We guess some folks do actually miss him: George W. Bush's approval rating has turned positive for the first time since 2005.
An Ohio animal control officer responded to a family's call about feral cats living in their yard by shooting five kittens on the spot, while children watched.
Spice up your blog or Website with Reason 24/7news and Reason articles! You can easily add a widget here.
Have a news tip for us? Send it to: 24_7@reason.com.
Follow us on Facebook and Twitter, and don't forget to sign up for Reason's daily updates for more content