Porn Actor Sentenced to 30 Days in Jail over Syphilis Scare
A scandal with shockingly good timing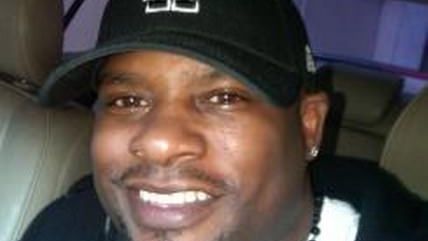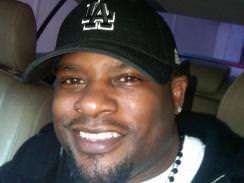 In August, there was a brief porn industry scare over actors testing positive for syphilis in Los Angeles. The media coverage fell interestingly close to the vote for Measure B, the local initiative that mandated condoms at porn shoots and also introduced a lovely rent-seeking licensing process.
The measure passed, and now porn actor Jesse Spencer (known as Mr. Marcus) has been sentenced to 30 days in jail for exposing his partners to syphilis. The defense argues that his prosecution was political. They claim Spencer had been treated for the STD and thought he was in the clear when began performing again. The Los Angeles Daily News reports:
Prosecutors said Spencer tested positive for syphilis on July 13, 2012, and received a penicillin shot.

The movie scenes for which he was charged with took place on July 26 and Aug. 7.

[Attorney Martin] Cutler argues that Spencer was clear of syphilis when he shot those scenes.

"My client had a really good defense. He didn't willfully know that he was contagious," Cutler said. "He was not being reckless about it."

Cutler said the prosecution was related to Measure B, the ordinance passed last year by voters that requires all actors working on porn shoots to wear condoms. Cutler believes the attorney's office was using Spencer as an example of why actors in porn movies should wear condoms.
The local CBS reporting of the case, though, states that Spencer was continuing to test positive for syphilis and knew so and altered a form to obscure the results. None of the actresses he had sex with tested positive for syphilis as a result of exposure.
Daily News reporter Susan Abram then pivots to talking about AIDS/HIV disclosure laws, noting how much more severe they are because they were passed back when our knowledge of how the disease was spread was more limited. The laws have not changed, even though we know much more about how HIV is transmitted:
But sometimes criminalizing the transmission of a sexually transmitted disease can go too far, as it has with AIDS/HIV, said Scott Burris, professor of law at Temple University. Burris has written more than 100 books, articles and reports on discrimination against people with HIV and other disabilities.

Criminal laws that emerged more than 20 years ago because of HIV/AIDS are outdated and based on misinformation born of fear in those early days, Burris said.

"It's not a misdemeanor, it's a felony," Burris said. "People have received life sentences for spitting at somebody."

The Center for HIV Law and Policy has noted 164 such cases from 2008 to 2013. Just last month, a 25-year-old man was charged with aggravated assault for spitting on a police officer in Texas.
Rep. Barbara Lee (D-Calif.), is introducing legislation to try to encourage states to update or repeal these laws.