Most Foreign Sunni Fighters Recently Killed in Syria Fought For Jihadist Group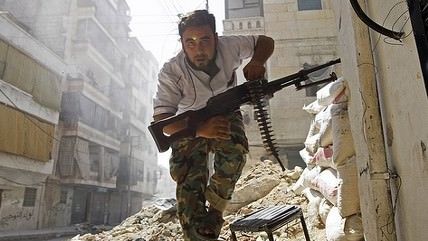 (a.anis / Foter.com / CC BY-ND)
According to a recent report from counterrorism consulting firm Flashpoint Partners the majority of foreign Sunni rebels killed in Syria between July 2012 and May of this year were fighting for Jabhat al-Nusra, an Al Qaeda-linked group that the U.S. government has classified as a terrorist organization.
The authors of the Flashpoint Partners report looked through web forums and social media sites like Facebook and Twitter in order to confirm the deaths of 280 foreign fighters in Syria who have been "martyred" within the 11 months being examined.
Below is a breakdown of the foreign Sunni fighters killed in Syria examined in the report by country of origin: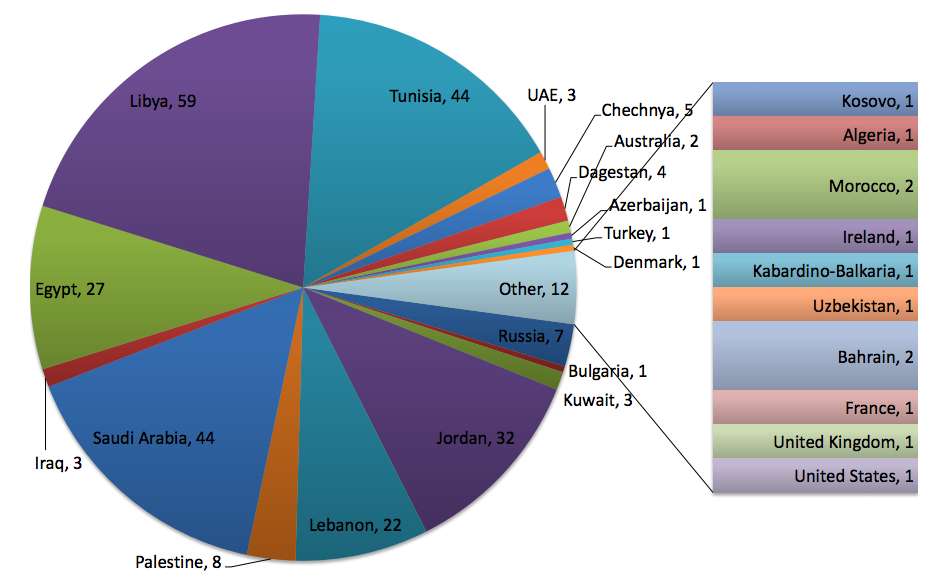 The report also includes profiles of some of the foreign Sunni fighters killed in Syria, which offer a glimpse into some of their motivations. Jamal al-Yafi, from Lebanon, had experience fighting with the Mujahideen in Afghanistan and was active on Al Qaeda forums, having written more than 30,000 postings. Abdulaziz al-Jughayman, an assistant professor from Saudi Arabia, had experience fighting in Afghanistan and Bosnia and was killed in Idlib while fighting for Jabhat al-Nusra.
Flashpoint's report ends with analysis that should worry Western governments and those advocating for intervention in Syria:
Another statistic derived from our data sample may be somewhat predictable, but nonetheless worrisome: the lion's share of foreign fighters who are dying in Syria are fighting with the most hardline organization involved in the uprising: Jabhat al-Nusra. The leader of Jabhat al-Nusra, Abu Mohammed al-Joulani, has recently publicly sworn allegiance to Al-Qaida leader Dr. Ayman al-Zawahiri and the group has been blacklisted as a branch of Al-Qaida in Iraq by the United States government. Even if not all of those coming from outside Syria to assist the rebel cause arrive with an immediate malicious jihadi intent, if these recruits are then subject to sectarian indoctrination by the likes of Jabhat al-Nusra and the rigors of urban combat with a foe like the Assad regime and its Hezbollah allies, it is fair to say that all bets are off. This is particularly concerning when one considers that a handful of Western nationals—including at least one American, Eric Harroun—have already allegedly fought alongside Jabhat al-Nusra in Syria. In our own data set, at least seven Europeans (not including Kosovo) were counted as casualties of the Syrian resistance from France, Denmark, the United Kingdom, and Ireland—plus an additional two from Australia and one from the United States. Even given these relatively small numbers, it would seem that the concern of Western governments that errant extremists from their countries will receive paramilitary training in Syria appears to be indeed borne out by the evidence.
Read the full report below: