A.M. Links: Obama to Nominate Bush DOJ #2 to FBI, Wrestler Kane May Run for Senate in Tennessee, Disneyland Employee Arrested for Allegedly Planting Dry Ice Bomb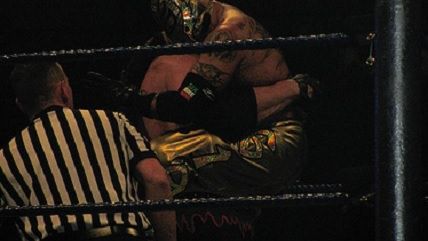 Snerkie/Foter.com

President Obama is expected to nominate former Bush DOJ number two James Comey to head the FBI.

Tea Party groups in Tennessee are hoping WWE Champion Kane will be able to defeat Senator Lamar Alexander in next year's Republican primary.
More than 20,000 inmates in New Jersey mistakenly received almost $24 million in government benefits, according to a state audit.
Ibragim Todashev, a friend of the suspected Boston bomber, was unarmed when he was shot and killed by the FBI during an interview in his Florida apartment.
Sheriff Joe Arpaio will appeal a federal court ruling that his department racially profiled Hispanic drivers in an effort to crack down on illegal immigrants.
A Disneyland employee was arrested for allegedly planting a dry ice bomb that went off in the theme park last week.
Get Reason.com and Reason 24/7 content widgets for your websites.
Follow Reason and Reason 24/7 on Twitter, and like us on Facebook. You can also get the top stories mailed to you—sign up here. Have a news tip? Send it to us!