A.M. Links: Former IRS Chief to Testify at House Hearing, Federal Oversight of LAPD Ends, Venezuela Needs TP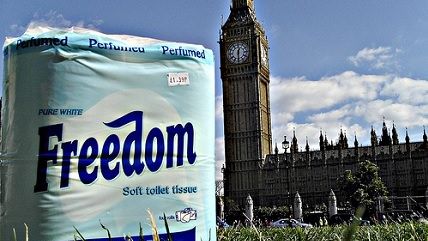 (Russell Higgs/Foter.com)
Film Roman

Former IRS chief Steve Miller, whose resignation was planned before the agency's political targeting practices came to light but announced afterward as a sign the administration took the scandal seriously, will testify before the House Ways & Means Committee later today.

Democratic strategists have descended on the White House to help the Democratic strategists in the White House deal with the snowballing scandals they're facing. Spoiler alert: they'll probably blame Republicans.
More than a decade of federal oversight of the LAPD ended this week by a decree from a judge and not because the federal monitors concluded the department no longer needed it.
President Obama pledged to end the "scourge" of sexual assault in the military while acknowledging there was no "silver bullet."
The U.S. military may put boots on the ground in Libya while trying to capture or kill the alleged Benghazi attackers.
CIA director John Brennan made an unannounced trip to Israel, meeting with Benjamin Netanyahu and other officials to talk about the situation in Syria.
Venezuela is facing a toilet paper shortage. The government blames the opposition. Sound familiar?
Get Reason.com and Reason 24/7 content widgets for your websites.
Follow Reason and Reason 24/7 on Twitter, and like us on Facebook. You can also get the top stories mailed to you—sign up here. Have a news tip? Send it to us!