A.M. Links: FDA Appeals Plan B Ruling, FBI Seek Three in Benghazi, Larry Flynt Endorses Mark Sanford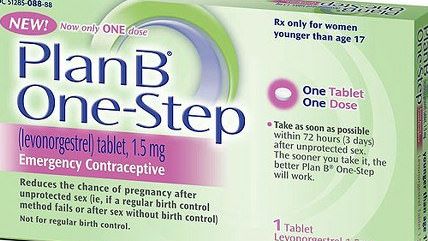 Credit: Princeton

The FDA, after approving the morning-after pill to be sold without a prescription to girls and women over the age of 15, is appealing the court order to make it available to all females of reproductive age.

The FBI is seeking information about three men who were seen at the Benghazi consulate when it was attacked. They have provided images.
A U.S.-based institute believes that North Korea is close to completing a nuclear reactor intended to produce electricity. The institute believes it will be operational by 2014.
Mark Sanford has earned the support of Hustler's Larry Flynt in his run for Congress in South Carolina on the basis of his sexual adventures. Is that a better or worse endorsement than Donald Trump?
Protesters and police clashed at the May Day rally in Seattle yesterday, as they tend to do.
California Gov. Jerry Brown has signed into law a bill funding a state program to take guns back from those who aren't legally supposed to have them. Given how perfect bureaucracy is, there is absolutely no chance an innocent person will have his or her guns taken away, right?
Chris Kelly, of the one-hit-wonder rap group Kriss Kross, is dead at the age of 34.
Get Reason.com and Reason 24/7 content widgets for your websites.
Follow Reason and Reason 24/7 on Twitter, and like us on Facebook. You can also get the top stories mailed to you—sign up here. Have a news tip? Send it to us!