More Than 50 Dead So Far in Run Up to Pakistani Elections
Scheduled for May 11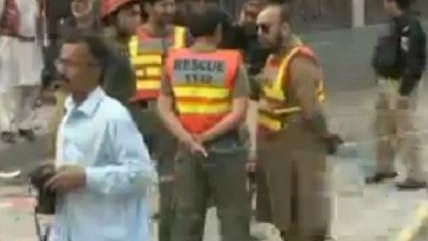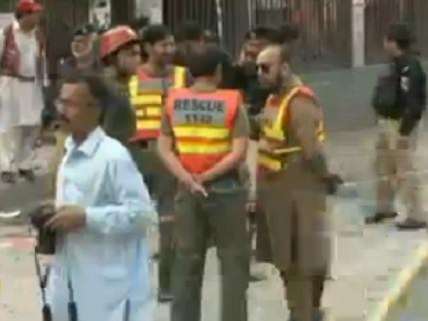 Pakistan is holding parliamentary elections to elect a new government on May 11. The election represents the first successful transition of civilian governments; no Pakistani government had previously completed a full five year term. The Pakistani Taliban is targeting the elections in a bloody campaign that has killed more than 50 people in the last two and a half weeks; at least 20 in the last three days alone. Pakistan's political parties say they're undeterred. Via Al-Jazeera:
Speaking at a joint press conference in Karachi on Monday, leaders from the Pakistan People's Party, Muttahida Qaumi Movement and Awami National Party (ANP) said bomb attacks would not keep them from engaging in the May 11 polls.

Bashir Jan, secretary general of the ANP, referred to the 2012 assassination of Bashir Bilour, former party leader, saying his party had made sacrifices in the past.

Jan's statement came after three children were wounded in an explosion near the election office of Mohammad Ahmed Khan, the ANP candidate from Charsadda, a district of Pakhtunkhwa province.

Al Jazeera's Imran Khan, reporting from Islamabad, said the ANP was likely targeted for its stance on the Tehrik-e-Taliban Pakistan (TTP).

The ANP, said our correspondent, has taken a strong stance against the Pakistani Taliban, an act which is "unusual" for political parties in the South Asian nation.
In addition to domestic terrorism, another issue emerging on the campaign trail is the U.S. drone war, harder to ignore in the country its being perpetrated in than in the country that perpetrates it. Opposition to the drone war is led by the political party of Imran Khan, a former cricketer and prominent anti-drone activist, who's said he was detained and questioned by U.S. authorities over his views on drone strikes while trying to attend a fundraiser in the country in October. You can watch a report by Al-Jazeera's Imran Khan (no relation) on the drone issue in the Pakistani elections here.
The PPP, the party of current Pakistani president Asif Zardari, is ahead in some polls. It's led by the 24-year old Bilawal Zardari, the only son of Zardari and Benazir Bhutto, who was assassinated in 2007 and whose father founded the party. Other polls show a lead held by the PML (N) of Nawaz Sharif, who was ousted as prime minister in 1998 by General Pervez Musharraf. Musharraf returned to the country to try to stand in the election but was charged in relation to the assassination of Bhutto instead.
Meanwhile, amid souring relations, the U.S. has suspended military aid ($800 million worth) to Pakistan. Pakistan's generals responded this weekend saying they didn't need it. Civilian aid, however, totaling about $1.5 billion a year, continues.