Public Keeps Calm and Carries On; Politicians Freak Out Over Boston Bombing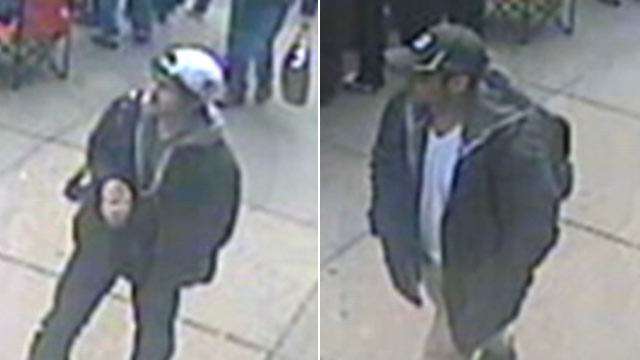 I have been struck by how calm my friends, neighbors, and the rest of my fellow Americans have been in response to the Boston bombing and aftermath. On the other hand, a lot of politicians seem to be freaking out, ramping up demands for giving increased power to the national security state apparatus. For example, on Saturday Sens. Lindsey Graham (R-S.C.), John McCain (R-Ariz.), Kelly Ayotte (R-N.H.) and Rep. Peter King (R-N.Y.) issued a statement urging that the country toss the Constitution aside and treat the accused Boston Marathon bomber and American citizen Dzhokhar Tsarnaev as an "enemy combatant." In addition, Rep. King wants government agents to keep better watch on people's activities by means of more security cameras and aerial drones.
Now the Washington Post has published polling data that bolsters my anedotal experience that Americans are "keeping calm and carrying on." After the 9/11 attacks, 53 percent of Americans said that they had changed their daily plans or activities, but only 6 percent said that they had done so after the Boston bombing. Similarly, after 9/11, some 31 percent said that they had stayed home from work or had left early, whereas only 5 percent reacted that way toward the Boston bombing. In addition, 66 percent of respondents agreed that terrorists will always find a way to launch an attack.
After the attacks of Sept. 11, 2001, Americans largely agreed that everything had changed. A broad consensus quickly emerged that to secure the nation, some freedoms had to be sacrificed. But then came years in which, despite warnings from intelligence officials that terrorism would certainly strike at home again, plot after plot was foiled, and no attacks were carried out.

Now that the inevitable has occurred, the impact of evolving attitudes toward terrorism is beginning to come clear as Americans react to the Boston bombing with sadness and anger but also with resilience and confidence.

But there have been few calls for wholesale changes in defending against terrorism. Americans did not put aside politics this time; the divisive battle over gun control was back atop the news menu within 48 hours of the bombing. The Transportation Security Administration remains scheduled to lift the prohibition on small knives on airplanes starting Thursday.
We can only be terrorized if we let them.