The (Alleged) Terrorist Next Door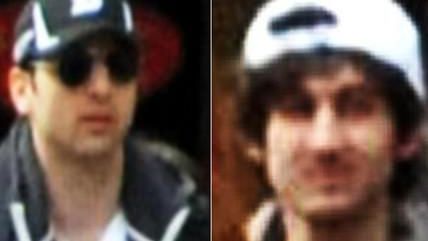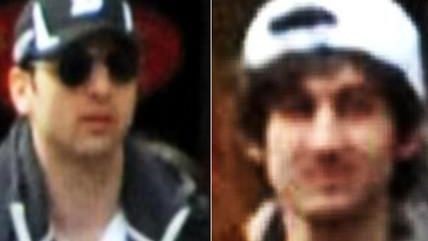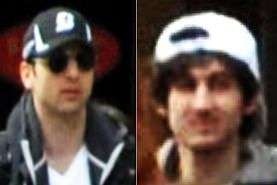 BuzzFeed and Mother Jones have gathered shocked comments from former classmates of Dzhokhar Tsarnaev, the Boston Marathon bombing suspect who is still out there while Boston is in a state of lockdown.
The "He seemed like such a nice guy" angle is obviously not new, but the comments go a lot deeper. Many of these guys obviously saw Tsarnaev as a friend. One posted (on Facebook it looks like), "He was always so funny and friendly and I always enjoyed talking to him! I still can't believe it!! I still hope he had nothing to do with this!!"
At Buzzfeed, Rosie Gray reports that while Tsarnaev was a quiet guy, he was not "a loner":
"I think he seemed to keep to himself in that he was kind of reserved, but his demeanor was always friendly and he would show up at the big social gatherings," [former classmate Rebecca] Mazur said. "He was a familiar part of the community, he didn't isolate himself."

"I went on Facebook and so far have been reading Facebook status after Facebook status of people who are feeling shocked and betrayed," Mazur said.

"I didn't know Jahar extremely well but he was literally among the sweetest, most laid back guys I've ever known," said another student at Harvard who went to Cambridge Rindge and Latin and spoke on the condition of anonymity. "Always friendly and welcoming, I always felt comfortable hanging out with him."
While the Tsarnaev brothers are Chechens living legally in America and Muslims, it's still a bit of a mystery why or how they might have become radicalized, or even if there's a direct relationship. The Wall Street Journal looks at the family background for the history Dohokhar's classmates didn't see:
A profile on the Russian social-networking site Vkontakte under the name of Djohar Tsarnaev lists the profilee as a 2011 graduate of Cambridge Rindge and Latin School and a resident of Boston. It also says that from 1999 to 2001 he attended School No. 1 in Makhachkala, the capital of Dagestan, a mountainous republic along the Caspian Sea in Russia's restive south that's not far from Chechnya.

On the Vkontakte profile—the authenticity of which couldn't be independently verified—Mr. Tsarnayev is listed as a Muslim, his birthday as July 22 and his "most important element of life" as "career and money."

A number of the elements featured on the Vkontakte profile page relate to Islam. Under "interesting pages," the profile has selected "Salamworld: My Religion—Islam" as well as another Islam-related page. One video on the profile appears to be a propaganda clip rallying jihadists to go to Syria to fight alongside rebels there. Another is an interview that Kuwaiti Sheikh Fahad Al Kandari conducted with a blind boy who grew up memorizing the Quran. Separately, the profile shows a video of a man parodying various different accents from the Caucasus region. According to the profile, Mr. Tsarnayev belongs to three groups on the site—two related to Chechnya and another related to music and movies.
As I write this, the men's uncle is holding a press conference denouncing them and demanding Dzhokhar turn himself in. He said their behavior has nothing to do with Islam.