Fertilizer Plant Explosion Rescues Continue, Washington Marijuana Sales Delayed, Rhino Horns Stolen: P.M. Links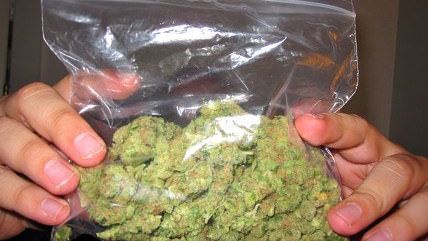 (Tha Goodiez / Foter.com / CC BY-NC-ND)
Credit: Tha Goodiez / Foter.com / CC BY-NC-ND

Rescuers are going door to door in West, Texas, looking for victims or survivors of last night's fertilizer plant explosion. The death count is still unknown, but is still estimated at five to 15. Officials had previously declared the plant to be low risk.

Delays in Washington State's marijuana licensing program mean legal sales won't be able to take place until next spring.
Paul Kevin Curtis, 45, of Mississippi, faces up to 15 years over charges he is responsible for mailing letters tainted with suspected ricin to President Barack Obama, Sen. Roger Wicker, and a Mississippi judge. He's already being painted as "anti-government" in news reports.
A gang stole a valuable collection of rhino horns from storage at Ireland's National Museum. Those are going to be hard to pawn.
The backlash of the release of a secret recording from Kentucky Sen. Mitch McConnell's office continues, as it's used in an advertisement to support the senator and attack Obama's allies.
Migrant farmers in Greece complaining about not being paid received their wages in hot lead.
Spice up your blog or Website with Reason 24/7news and Reason articles! You can easily add a widget here.
Have a news tip for us? Send it to: 24_7@reason.com.
Follow Reason 24/7 on Twitter: @reason247
Follow us on Facebook and Twitter, and don't forget to sign up for Reason's daily updates for more content