Sam and Frodo Can Finally Get Married
New Zealand approves same-sex marriage recognition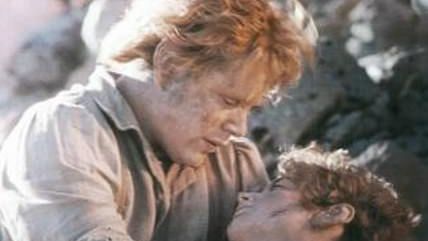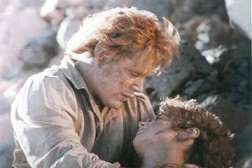 New Zealand's parliament voted last night to recognize same-sex marriages, making it the 13th nation to do so. It passed by a vote of 77-44, but still needs to be signed by Aragorn the governor-general.
CNN reports:
The bill's sponsor, Louisa Wall, released a statement saying she was "very proud to be a member of a Parliament that has voted overwhelmingly to give New Zealanders, regardless of their sex, sexual orientation or gender, the right to marry."

New Zealand's move comes a week after Uruguayan lawmakers approved a measure legalizing same-sex marriage. The measure awaits the signature of Uruguay's president, who has indicated he supports it.
They also sang an old dwarven traditional love song called "Pokerekare Ana" after the bill's passage. As noted, Uruguay is at the same step, waiting for final approval of its same-sex marriage recognition bill.
France is nearly as close, and a major vote will take place next week, but tensions are much higher in the country. Nothing gets done in France without huge street protests, though, so it's hard to determine what impact opposition to gay marriage there will actually have.
Next on the list is actually Colombia, which has a senate vote today on whether to recognize same-sex marriages.
America's not the only place where attitudes are quickly changing on recognizing same-sex marriage.