A.M. Links: No Arrests or Claims of Responsibility After Boston Marathon Explosions, French Government to Push for Higher Taxes, Iowa Police Want Drones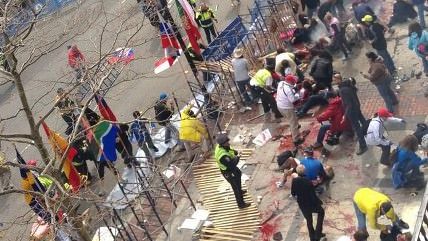 (Twitter user @theoriginalwalk)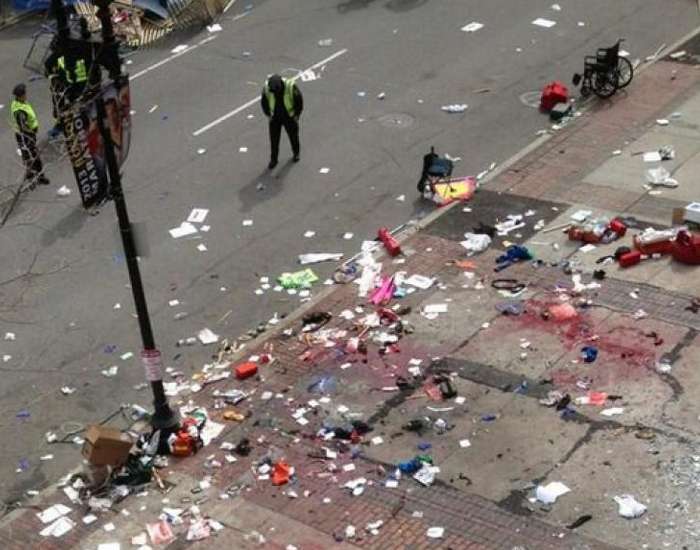 A security official with knowledge of the investigation into the explosions at yesterday's Boston marathon says that the bombs were probably not detonated by suicide bombers. The attack killed three people and injured over 100. Last night FBI officials searched an apartment in Revere, Mass.There have been no arrests or claims of responsibility.
Read more coverage from Reason 24/7 of the explosions here.
The French finance minister has said that the French government plans for there to be $7.87 billion in new taxes in 2014.
A federal judge has temporarily blocked Mississippi's only abortion clinic from having its license revoked.
The European Union is subsidizing groups that want state-supported regulation of the press.
Follow Reason 24/7 on Twitter!
Follow Reason on Twitter too, and like us on Facebook. You can also get the top stories mailed to you—sign up here.
Have a news tip? Send it to us!
The updated Reason app for Apple and Android now includes Reason 24/7!