Obama Still Silent on Pot Legalization, Small Businesses Take Down 'Help Wanted' Signs, Florida Targets Bongs: P.M. Links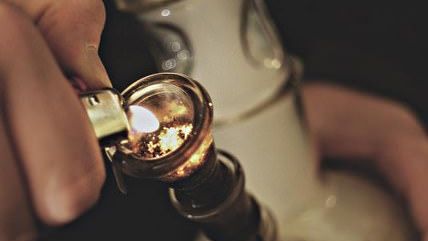 (smokershighlife / Foter.com / CC BY-NC-SA)
Credit: smokershighlife | Foter.com | CC BY-NC-SA

What's the Obama Administration's position on the legalization of marijuana in Colorado and Washington State? It's been months and we still don't know.

Small business owners are pessimistic about the state of the economy and aren't hiring right now.
The Florida legislature is pondering a bill prohibiting the sale of bongs, because they're really just not paying attention.
There are rumors that Dick Cheney's daughter, Liz, may consider running for Senate in Colorado.
Police arrested a man for pulling out a BB gun as President Barack Obama's motorcade passed nearby in Connecticut following a speech on gun control.
An earthquake measuring magnitude 6.3 struck near Iran's sole nuclear power station. That Stuxnet virus has really evolved!
Have a news tip for us? Send it to: 24_7@reason.com.
Follow Reason 24/7 on Twitter: @reason247
Follow us on Facebook and Twitter, and don't forget to sign up for Reason's daily updates for more content