Jay-Z and Beyoncé Visit Cuba, Why Can't We All Go?
Florida Republicans freak out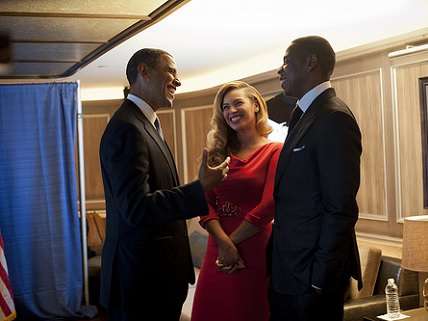 Jay-Z and Beyoncé visited Cuba for their fifth wedding anniversary last week, reportedly on a license from the Treasury Department. It shouldn't be surprising that the politically-connected entertainment business couple was able to secure a way to visit the communist country, which is subject to a decades-long trade and travel embargo by the United States. President Obama loosened the embargo on Cuba, but travel remains restricted to highly regulated cultural trips. If you wanted to go on a honeymoon or anniversary to Havana, you'd have to travel through a third country. The trip to Cuba is costly and difficult to make legally. Why? Cuba no longer has missiles pointed at the United States. Americans lost property to the Cuban government after the 1959 communist revolution, the nominal reason the embargo was imposed. Yet the U.S. remains an active trading partner of the communist regime in China.
Nevertheless, Republican lawmakers from Florida are upset. In a letter to the Treasury Department, Representatives Ileana Ros-Lehtinen and Mario Diaz-Balart called the restrictions on tourism to Cuba "commonsense measures meant to prevent U.S. dollars from supporting a murderous regime that opposes U.S. security interests at every turn." I forgot the part where Cuba is threatening to lob missiles at the United States, or where money spent by Americans abroad ought to be subject to government approval.
Senator Marco Rubio wants the Obama administration to explain why Jay-Z and Beyoncé were allowed to visit Cuba. The more important question is why aren't we?