Inhofe Wants to Bomb N. Korea, Another Corruption Scandal Hits New York, Idaho Lawmakers Restrict Drones: P.M. Links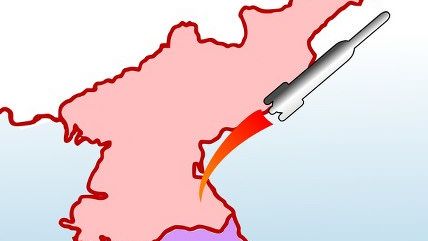 (Bullion73, Dreamstime.com)
Credit: Bullion73, Dreamstime.com

Sen. James Inhofe (R-Okla.) is buying the fear North Korea is trying to sell us and wants to launch a pre-emptive strike on the country. British Prime Minister David Cameron is also concerned the nuclear threat to the West is real.

Another day, another political scandal in New York. A state lawmaker who represents the Bronx was arrested for taking bribes in order help some developer buddies.
Another day, another solar power industry failure. Former employees of a recently shuttered (and subsidized) solar plant in Pennsylvania are trying to force the company into bankruptcy proceedings for its failure to pay their severances.
Idaho lawmakers have signed off on legislation to require police to get warrants to use drones for surveillance, except in emergencies.
Google appears to be challenging one of the National Security Letters that are used to demand the company hand over private data about users.
The United States is offering a $5 million reward for information leading to the capture and conviction of brutal warlord Joseph Kony.
Have a news tip for us? Send it to: 24_7@reason.com.
Follow Reason 24/7 on Twitter: @reason247
Follow us on Facebook and Twitter, and don't forget to sign up for Reason's daily updates for more content