Singing Through the Sequester, Cory Booker Might Not Sail to Senate, Iain Banks Dying of Cancer: P.M. Links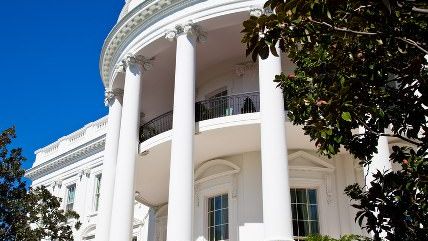 (Asterixvs, Dreamstime.com)
Credit: Asterixvs, Dreamstime.com

Hollywood and the presidential family truly are America's royalty. The sequestration cuts will not interfere with an annual White House concert later this month. Cyndi Lauper, Justin Timberlake and others are expected to perform. The president is, though, generously returning five percent of his salary in solidarity with furloughed employees, which works out to $20,000.

Cory Booker's potential coronation into the Senate might be hampered by his mixed record as mayor of Newark. His political ambition has caused some to see him as an absentee leader.
After a thumbs up from its House of Representatives, Alabama is inching closer to legalizing homebrewed beer, but only in limited amounts for personal consumption.
A Florida man is facing 25 years in prison minimum for allegedly selling his old prescription painkillers to a police informant.
Some Catholic traditionalists are not happy that Pope Francis is deflating some of the pomp out of ceremonies
Elections approach in Zimbabwe in a few months, so now is the time for President Robert Mugabe's party to start threatening the opposition.
Science Fiction writer Iain Banks, author of the "Culture" series of books, has been diagnosed with late-stage gall bladder cancer and likely only has months to live.
Have a news tip for us? Send it to: 24_7@reason.com.
Follow Reason 24/7 on Twitter: @reason247
Follow us on Facebook and Twitter, and don't forget to sign up for Reason's daily updates for more content