Apple's "iPad Mini" Trademark Application Rejected by Patent Office
For being "merely descriptive"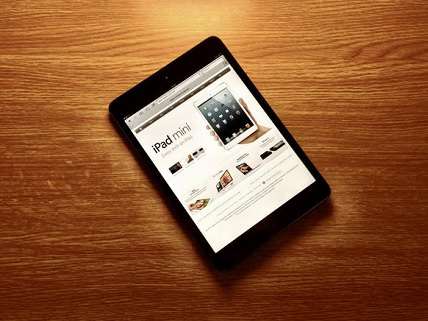 In January, the U.S. Patent Office rejected Apple's attempt to trademark "iPad Mini,"* releasing the official letter today. The office called the term "iPad mini" "merely descriptive" because "the prefix 'I' denotes 'internet'" and "[t]he term 'pad' refers to a 'pad computer' or 'internet pad device,' terms used synonymously to refer to tablet computers, of 'a complete computer contained in a touch screen.'" Apple has trademarked dozens of names, from "AirDrop" to "Xserve." AppAdvice.com notes Apple still has issues to resolve with the trademark of "iPad" in China and "iPhone" in Mexico and Brazil, where a local firm is selling something it calls the IPHONE.
You can read the full patent office's rejection letter here.
More Reason on intellectual property.
*iPad, by the way, is trademarked