Google Chief Speaks to Students in Myanmar, Tunisian Preacher Wants Young Woman Stoned for Topless Photo, French Anti-Gay Marriage March Turns Violent: P.M. Links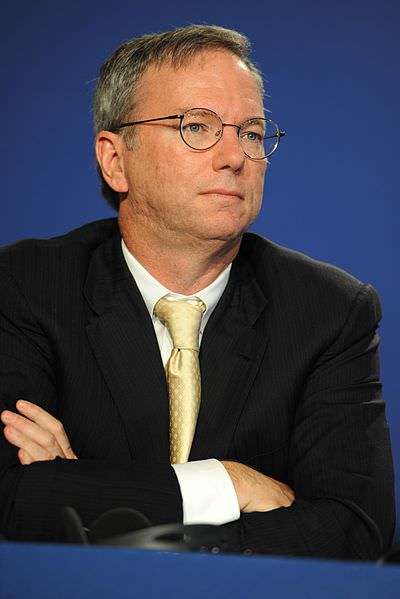 Google Chief Eric Schmidt has urged university students in Myanmar not to let the government control the Internet, saying that "Young people plus technology equals prosperity."
A Tunisian preacher has called for the stoning of a young woman called Amina. The nineteen-year-old posted a photo on Facebook of herself topless with the phrase "My body belongs to me" scrawled across her chest. 
An anti-gay marriage march in Paris turned violent, with police using tear gas and batons on demonstrators who were protesting a bill that would legalize gay marriage in France.
In other news from France, a new report shows that (unsurprisingly) French taxes and regulations have killed one million jobs. 
Obama wants Congress to finalize proposed immigration legislation so that he can sign it into law ASAP. 
Ten years after the launch of Operation Iraqi Freedom 52 percent of likely American voters feel that the U.S. should not have been involved in Iraq. Only 31 percent still believe that invading Iraq was a good idea. 
Follow Reason 24/7 on Twitter!
Follow Reason on Twitter too, and like us on Facebook. You can also get the top stories mailed to you—sign up here.
Have a news tip? Send it to us!
The updated Reason app for Apple and Android now includes Reason 24/7!