Contributors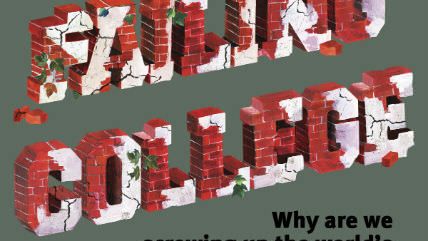 On page 57, Aeon Skoble reviews Anarchy and Legal Order: Law and Politics for a Stateless Society (Cambridge University Press), Gary Chartier's new book on libertarian anarchism. Skoble, a 49-year-old professor of philosophy at Bridgewater State University, is the author of Deleting the State and the co-editor of multiple books, including The Simpsons and Philosophy. Skoble's first exposure to anarchist thinking came from reading "Pursuing Justice in a Free Society," a 1985 article by Georgetown Law professor Randy Barnett. He thinks it's "doubtful" that a real anarchist society will arise any time soon, but says he's "hopeful that some of the insights into freedom and social order that we learn from anarchist theory will find their way into mainstream thought and that our society will become more free."
Gabriella Coleman is the Wolfe chair in scientific and technological literacy at McGill University. "Code Is Speech" (page 34) is adapted from her book Coding Freedom: The Aesthetics and the Ethics of Hacking (Princeton), which she calls "an ethnography of free and open source developers based on research conducted in San Francisco, the Netherlands, and on the Internet." An anthropologist by training, Coleman, 39, is now working on a book about the hacktivist group Anonymous.
American Civil Liberties Union Senior Policy Counsel Michael German reviews Trevor Aaronson's The Terror Factory: Inside the FBI's Manufactured War on Terrorism on page 54. Before joining the ACLU, German, 49, was a special agent with the Federal Bureau of Investigation for 16 years. In 1994, he received the Los Angeles Bar Association Medal of Valor for undercover work in neo-Nazi groups. German says he fears that the aggressive anti-terror tactics chronicled in Aaronson's book won't just be ineffective but will actually make things worse by wasting agency time and undermining confidence in law enforcement. Reform "will take judges summoning the courage to push back," he says, "and find entrapment in these cases where the FBI and its informants so clearly step over the line by creating the plot and providing all the money and weapons."