Brickbats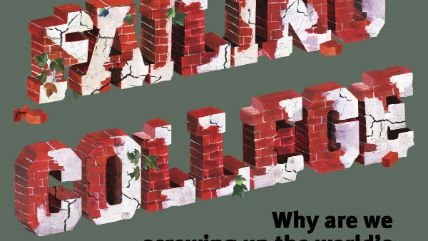 A patient walked away without permission from the Graylands Mental Hospital in Australia. Staff alerted the police. Cops eventually brought a man matching the patient's description back to the hospital. He was given anti-psychotic drugs. Only after the man had an adverse reaction to the drugs did anyone figure out he wasn't the patient. The real patient returned to the hospital a few days later.
Officials at the Life Learning Academy in San Francisco, California, have suspended senior Courtni Webb and are threatening to expel her. Webb wrote a poem about the mass shooting at Sandy Hook Elementary School in which she wrote, "I understand the killings in Connecticut. I know why he pulled the trigger." School officials say that violated their policy of zero tolerance for violence or threats of violence.
Russian prosecutors have launched an "extremism" investigation of the Hermitage museum in St. Petersburg. They say they have received numerous complaints about an exhibit that includes images of a crucified Ronald McDonald and a crucified teddy bear.
The village board of Great Neck, New York, has prohibited people from hanging laundry to dry in their front yards. Violators face a $1,000 fine and up to 15 days in jail.
Poland's constitutional court has upheld a law mandating that livestock be stunned before being slaughtered. The law effectively bans traditional Jewish and Muslim methods of slaughter, which require an animal to be conscious when its throat is slit. The government had been offering exemptions to religious groups, but the court's ruling makes those waivers illegal.
Alberta Education Minister Jeff Johnson banned the use of lanyards in the province's public schools. Alberta's schools have long used lanyards for hall and restroom passes. But a third-grader recently almost choked to death on one, prompting the ban.
Rashad Lewis was a bit surprised to get a ticket for running a red light. He was in a New York City jail when a camera caught his Mercedes-Benz committing the violation. Apparently a police department employee took his car for a spin while he was being detained on charges of possessing forged credit cards.
Police in Swaziland have threatened to arrest women caught wearing miniskirts or tops that expose their stomachs. Police officials said they plan to enforce an 1889 law banning immoral clothes if they receive any complaints, because such clothing may encourage rape.
A Chicago jury awarded Markee Cooper Sr. $565,000 after cops broke into his home searching for drugs. The jury found that one of the officers was responsible for false information used to get the warrant to search the house. Cooper is a police officer.
The Chechen government closed a newspaper just hours after its editor provoked laughter from other journalists during a press conference with Russian President Vladimir Putin. Reporters laughed when Belkos Dudayeva began a question by saying, "Thank God that Chechnya has now become a region of peace and prosperity."
Charles Oliver