White House Senior Official Blasts Top Editor for 'Spreading Bullshit' [UPDATED]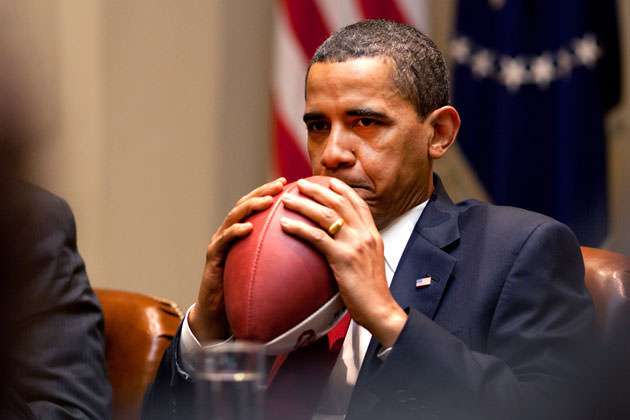 The kerfuffle over Bob Woodward's spat with White House economics adviser Gene Sperling had already reached the meta-meta-meta stage by last night, but there is an underlying issue of interest here beyond the important original Woodward claim that the sequester originated with President Barack Obama no matter what Obama has said to the contrary. And that is, "threat" or no threat, this administration does seem particularly thin-skinned and badgery when it comes to reporters who criticize POTUS.
On that latter point, National Journal Editorial Director Ron Fournier has a new piece out detailing his fallout with a "senior White House official." Excerpt:
On Saturday, White House press secretary Jay Carney accused Woodward of being "willfully wrong" on a story holding the White House accountable for its part in a legislative gimmick called sequestration. […]

I was struck by the fact that Carney's target has a particular history with White House attacks. I tweeted: "Obama White House: Woodward is 'willfully wrong.' Huh-what did Nixon White House have to say about Woodward?" […]

[A senior White House] official angered by my Woodward tweet sent me an indignant e-mail. "What's next, a Nazi analogy?" the official wrote, chastising me for spreading "bull**** like that" I was not offended by the note, mild in comparison to past exchanges with this official. But it was the last straw in a relationship that had deteriorated.

As editor-in-chief of National Journal, I received several e-mails and telephone calls from this White House official filled with vulgarity, abusive language, and virtually the same phrase that Woodward called a veiled threat. "You will regret staking out that claim," The Washington Post reporter was told.

Once I moved back to daily reporting this year, the badgering intensified. I wrote Saturday night, asking the official to stop e-mailing me. The official wrote, challenging Woodward and my tweet. "Get off your high horse and assess the facts, Ron[.]"
Fournier, incredulous at "how thin-skinned and close-minded [Obama's] staff can be to criticism," characterizes this as "behavior that might intimidate less-experienced reporters, a reaction I personally witnessed in journalists covering the Obama administration."
Which are good things to keep in mind when reading output from the White House press corps.
UPDATE: I was wondering why former Clinton White House aide Lanny Davis was getting the pack-attack treatment on Twitter today; well, here's why:
Davis told WMAL that his editor, John Solomon, "received a phone call from a senior Obama White House official who didn't like some of my columns, even though I'm a supporter of Obama. I couldn't imagine why this call was made." Davis says the Obama aide told Solomon, "that if he continued to run my columns, he would lose, or his reporters would lose their White House credentials." […]

"He didn't take it seriously, because he didn't think that could ever happen. He thought it was bluster," Davis told WMAL. "I called three senior people at the White House, and I said, 'I want this person to be told this can never happen again, and it's inappropriate.' I got a call back from someone who was in the White House saying it will never happen again."