There's No Such Thing as a Free Lunch, Because LAUSD Spent That Money on Sprinklers Instead
California schools misappropriate millions meant to feed poor students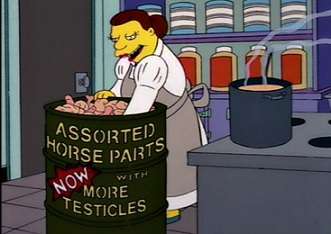 If you're already feeling nostalgia over the recent ending of National School Choice Week, take heart – there's always a new horror to uncover connected to the operations of our public education system.
Auditors have discovered that some of California's largest school districts are skimming money meant to pay for meals for low-income students and spending it elsewhere. Via the Los Angeles Times:
The California Department of Education has ordered districts to repay more than $170 million in misused funds to their student meal programs, the California Senate Office of Oversight and Outcomes said in a report issued Wednesday. L.A. Unified has been forced to pay back more than $158 million in misappropriations and unrelated charges that the district made over six years ending in 2011.
At LAUSD, the money has been diverted to non-meal-related costs such as sprinklers and to pay for salaries of employees at a district television station. The Orange County Register reports that the Santa Ana Unified School District used meal money to pay for roof repairs and to provide free meals and snacks for district officials (a district trustee disputes that the money for this food came out of the same fund).
School district officials are playing dumb, whining about how complex the rules are and about how hard compliance is, which just goes to show how the mind of a bureaucrat works: "Does it specifically say we can't use this money for school lunches for poor children on sprinklers?" In any event, in both cases, the school districts had been warned not to divert the money in this fashion. An LAUSD employee eventually blew the whistle on the school district to state officials.
The most maddening part, and the part that is important to recall the next time any school officials argue that they need more money to provide better meals, is how they managed to conserve the money:
The state Senate report concluded that the eight California school districts examined dramatically understaffed school cafeterias and tended to serve processed foods rather than more expensive fresh foods. Consequently, they were able to hoard large sums of federal and state student meal money that they then diverted to illegal uses, the report said.
You can read the whole report here (pdf). Santa Ana Unified and Baldwin Park Unified were notably running huge surpluses in their food programs while this was going on.