Ed Krayewski on The Young Turks' "The Point" Talking About Mali, Libya and Unintended Consequences, Today at 3:30pm ET
Tune in online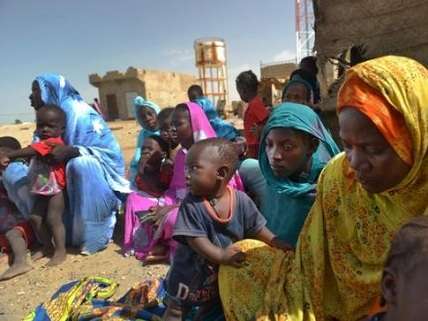 I recorded a short video on why the current intervention in Mali is an unintended but not completely unforeseeable consequence of the recent Western intervention in Libya for an episode of "The Point," a weekly panel discussion on The Young Turks online news show. The video's supposed to launch the discussion on blowback in North Africa. The show starts at 3:30pm ET today and you can watch it here.
In the meantime here's some reading on Mali:
Matthew Feeney on Mali, Libya and the reality of intervention
Sheldon Richman on Mali and President Obama's push for ever more intervention
Me on Dominique Villepin's criticism of the French-led intervention, and
me on Mali as Libya blowback way back in April.
And, of course, you can get the latest on what's happening in Mali and around the world at Reason 24/7.