Part-Time Push
ObamaCare and employers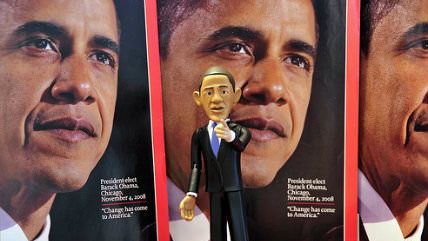 One way ObamaCare tries to ensure that most everyone will have medical coverage is by requiring employers with more than 50 employees to offer it to all full-time employees, which the law defines as those who work an average of 30 hours or more per week. Starting in 2014, employers who fail to provide coverage can be hit with fees of up to $2,000 per worker.
But for millions of hourly earners, that provision may backfire. Rather than add health benefits to employee compensation, many employers are planning to cut employee hours.
Service industry employees probably will be hit especially hard. In October the Orlando Sentinel reported that Darden Restaurants, which owns the Olive Garden, Red Lobster, and LongHorn Steakhouse chains, had begun testing outlets that limit many employees to 28 hours a week. In a statement, Darden said the policy was "just one of the many things we are evaluating to help us address the cost implications health care reform will have on our business."
Darden is not the only employer considering the strategy. In November The Wall Street Journal reported that several large service industry employers, including Pillar Hotels & Resorts and the home goods retailer Anna's Linens, have begun either limiting hourly workers' schedules to 30 hours a week or hiring more part-time employees.