Contributors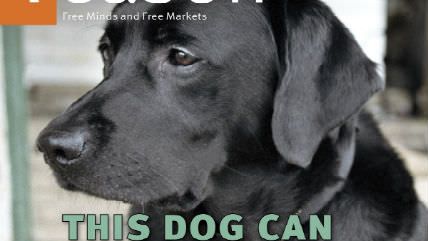 In "Imperial Ad Men" (page 48), Noah Berlatsky reviews Justin Hart's Empire of Ideas: The Origins of Public Diplomacy and the Transformation of U.S. Foreign Policy. Berlatsky, 41, contributes regularly to The Atlantic's website and is working on a book about Wonder Woman. Much of Berlatsky's work focuses on pop culture, which he says "both reflects and can contribute to how America sees itself [and] what America does," including foreign policy. Berlatsky offers the 1986 comic book Watchmen as an example. "The fact that it's the liberal one-worlder who turns out to be the mass murderer while the right-wing fascist nutball is repulsed by the violence," he says, "is a nice reminder that imperialism can be centrist as well as extremist."
On page 52, Reason Foundation Senior Fellow Lynne Kiesling reviews two books about prediction: Nate Silver's The Signal and the Noise: Why So Many Predictions Fail—But Some Don't (Penguin) and James Owen Weatherall's The Physics of Wall Street: A Brief History of Predicting the Unpredictable (Houghton Mifflin). Kiesling, 47, lives in Chicago, where she is a distinguished senior lecturer in Northwestern University's Department of Economics and writes the blog Knowledge Problem. When it comes to thinking about probability, Kiesling says, the biggest mistakes people make are "overconfidence and confirmation bias." But even those tendencies have a silver lining: "Entrepreneurial activity is notoriously associated with overconfidence."
Reason TV Producer Todd Krainin, 40, started as a photojournalist for the Kathmandu Post documenting the Nepalese Civil War. His series of war images won the Prix de la Photographie Paris and were presented at the Angkor Photography Festival in Siem Reap, Cambodia in 2008. On page 60, Krainin interviews North Korean labor camp escapee Shin Dong-hyuk. After "learning the lessons of the Holocaust at an early age," says Krainin, "I now find it incomprehensible that an ongoing genocide receives so little attention in the news." For video of the interview, visit reason.com.