Shikha Dalmia on India's Selective Outrage Over Sexual Violence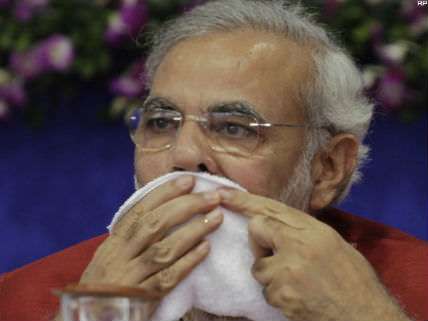 One of the most obscene moments after the death of the gang-rape victim in New Delhi was a tweet by Narendra Modi, the governor of the Indian state of Gujarat, offering regret and condolences to the dead woman's family. Modi, who has quelled restive minorities by allowing attackers to subject women to unspeakable horrors, has done more than any man to numb his prudish country to sexual violence. Yet he was elected to a third term last month and is the presumptive front-runner of the Bharatiya Janata Party, the main Hindu opposition party, for prime minister in next year's national elections.
So long as Indians keep rewarding politicos such as Modi, writes Shikha Dalmia, the country's collective outrage after the New Delhi case won't change the culture that makes such atrocities common in India.