President Obama's War Report: War on Terror in Afghanistan, Yemen, Somalia, "Various Other Locations," U.S. Forces in Central Africa, Egypt, Kosovo, on the High Seas
Worldwide war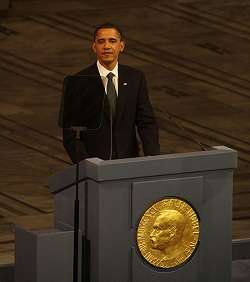 President Obama's latest war powers report to Congress provides the most recent round-up of officially acknowledged U.S. military operations around the world. As in the last war powers report, the war on terror remains worldwide and indefinite, with the bulk of forces engaged in Afghanistan (where the president explains the U.N. has extended its authorization until October 2013). The president again acknowledged military operations in Yemen and Somalia, as well as having "deployed U.S. combat-equipped forces to assist in enhancing the counterterrorism capabilities of our friends and allies, including special operations and other forces for sensitive operations in various locations around the world." Pakistan is not referenced by name in the public letter, presumably it falls under that statement. The president noted the deployment of military personnel to the U.S. embassies in Yemen and Libya as well.
The U.S. forces deployed last year to Uganda to fight Joseph Kony's Lord's Resistance Army, meanwhile, have expanded out to the Central African Republic, the Democratic Republic of Congo (where local rebels for a period of time recently took over one of its largest cities, Goma), and the newly independent South Sudan (which has had a tense relationship with Sudan, from which it broke off last year, with war sometimes appearing imminent).
Elsewhere in the world, the U.S. military continues to be involved in the NATO mission in Kosovo since 1999 and part of a multinational mission in Egypt since 1981. The navy continues to be engaged in anti-terrorist and anti-weapons proliferation activities on the high seas.
No word on U.S. actions in regards to the civil war in Syria, where NATO has deployed troops and Patriot missiles to the border in Turkey and the Defense Department has denied a wider deployment of U.S. troops in the region.