Golden Spike Company Announces Regular Trips to the Moon. Soon!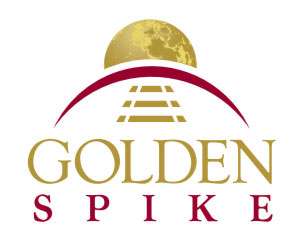 A new commercial venture will offer regular cheap(ish) trips to the surface of the moon by the end of the decade to anyone who wants to fork over the cash. The Golden Spike Company makes its official debut today at the National Press Club in Washington, D.C. in just a few minutes.
From the press release:
Former Apollo Flight Director and NASA Johnson Space Center Director, Gerry Griffin, and planetary scientist and former NASA science chief, Dr. Alan Stern, will unveil "The Golden Spike Company" – the first company planning to offer routine exploration expeditions to the surface of the Moon by the end of the decade….
The Washington Post reports on the price of a ticket:
Stern said a two-person lunar mission, complete with moonwalking and, perhaps best of all, a return to Earth, would cost $1.5 billion.

"Two seats, 750 each," Stern said. "The trick is 40 years old. We know how to do this. The difference is now we have rockets and space capsules in the inventory. .?.?. They're already developed. .?.?. We don't have to invent them from a clean sheet of paper. We don't have to start over."
As BoingBoing has noted, the board of directors is pleasingly eclectic. Here's a sampler:
Max Vozoff—Business development expert and former program manager of SpaceX's Dragon spacecraft development
Esther Dyson—Director, NewSpace investor and venture capitalist
Homer Hickam—Former NASA engineer, acclaimed author and screen writer, ("Rocket Boys"/"October Sky")
Bill Richardson—Former U.N. Ambassador, former U.S. Secretary of Energy, former Governor of New Mexico, former U.S. presidential candidate, and commercial space advocate
Newt Gingrich—Former U.S. Speaker of the House of Representatives, U.S. presidential candidate, and commercial space advocate
The company says its goal is to be the transcontinetal railroad of space:
The Golden Spike Company is a US-based commercial space company incorporated in 2010. It is named after the ceremonial final spike that joined the rails of the First Transcontinental Railroad across the United States, on May 10, 1869, and opened up the frontier to new opportunities. Similarly, Golden Spike intends to break new ground and create an enduring link to the next frontier, providing regular and reliable expeditions to the Moon at prices that are a fraction of any lunar program ever conceived of before.
UPDATE: Obviously, we're all very excited about this here at Reason.
UPDATE: Here's the lunar lander concept art: