Stay Tuned for Reason's Webathon-Telethon, Today From 2-4 pm ET!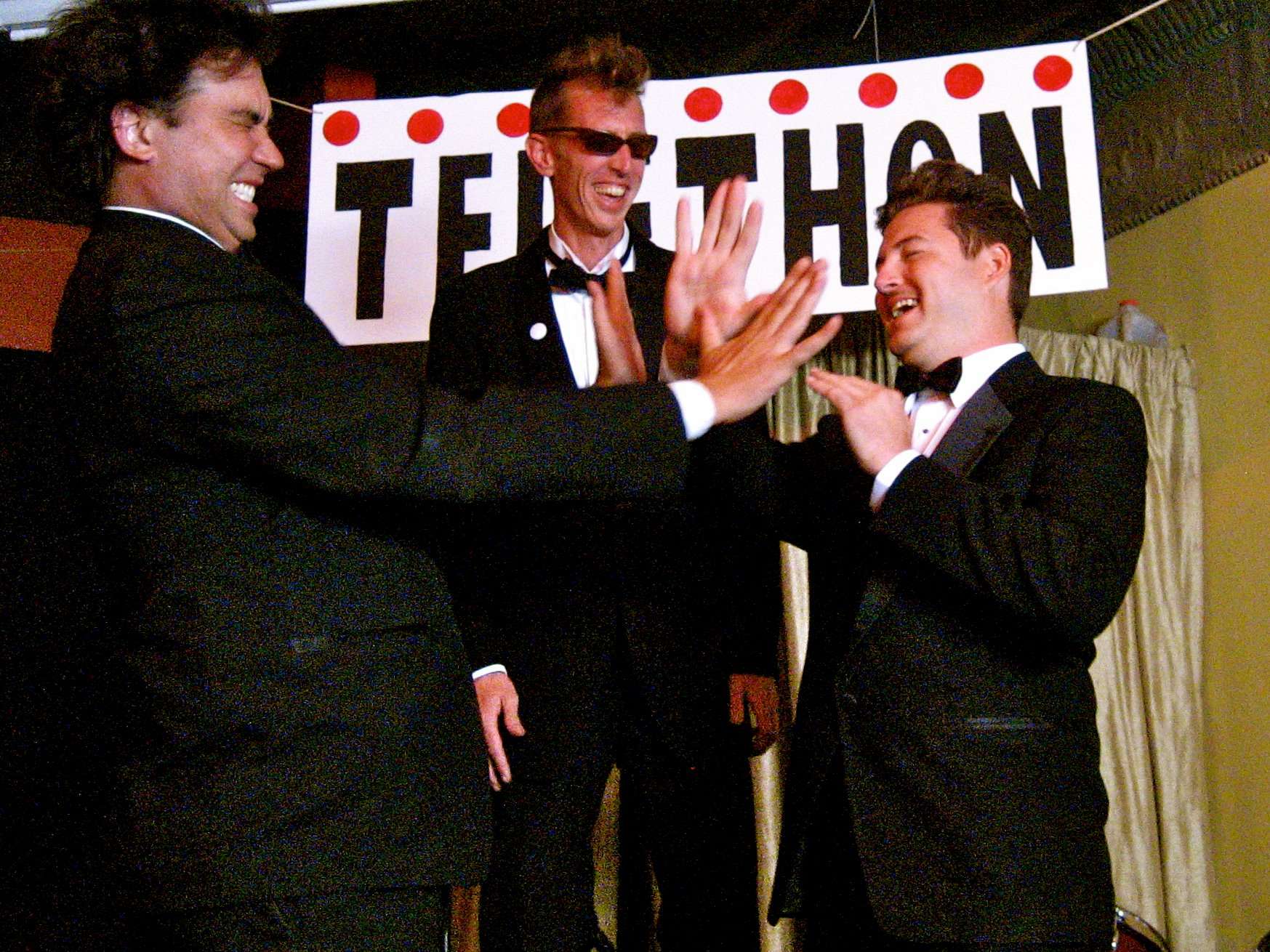 As we have been reminding you these past two days, we are in the midst of our annual week-long fundraising Webathon, in which we ask you, dear readers, for a little tax-deductible scratch to support the 501(c)3 nonprofit foundation that makes our journalism (and much else besides) possible. As the graphic over at the top right of this page illustrates, we are nearing 20 percent of our goal of netting 800 donations, for which you can receive everything from a free gift subscription to a lunch with Nick Gillespie to your very own personal tile at Reason's new L.A. headquarters.
And starting at 2 pm ET today, you can watch and contribute to a possibly gruesome experiment in technology, transparency, and free-range ad-libbing, as we launch our first-ever Webathon Telethon! Here's how it will work:
Come back to this space beginning at 2 to watch a live-stream of myself, Nick Gillespie, Kennedy, and a series of Reason all-stars talk about our work, our future projects, and our dreams. WHILE WE ARE ON AIR, and even before, we are happy to take on, read, ridicule, and/or pantomime any and all questions and messages you would like to share with our group audience. You can tweet your questions & comments (preferably while indicating your giving level!) to our @reason account; do likewise at our Facebook page, or send us an email at telethon@reason.com.
See you in a half-hour!