The Man vs. the Therapeutic State
A remembrance of Thomas Szasz, courageous defender of freedom and responsibility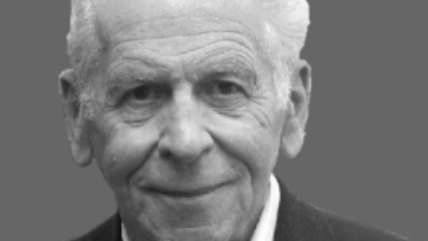 The New York Times obituary for Thomas Szasz, who died in September at the age of 92, said his critique of psychiatry "had some merit in the 1950s…but not later on, when the field began developing more scientific approaches." That paraphrase of historian Edward Shorter reflects the conventional wisdom: Szasz called much-needed attention to psychiatric abuses early in his career but went too far by insisting on a fundamental distinction between actual, biological diseases and metaphorical diseases of the mind.
In fact, however, Szasz's radicalism, which he combined with a sharp wit, a keen eye for obfuscating rhetoric, and an uncompromising dedication to individual freedom and responsibility, was one of his greatest strengths. Beginning with The Myth of Mental Illness in 1961 and continuing through 35 more books and hundreds of articles, the maverick psychiatrist, driven by a "passion against coercion," zeroed in on the foundational fallacies underlying all manner of medicalized tyranny.
The idea that psychiatry became scientifically rigorous soon after Szasz first likened it to alchemy and astrology is hard to take seriously. After all, it was not until 1973 that the American Psychiatric Association (APA) stopped calling homosexuality a mental disorder.
More often, psychiatry has expanded its domain. Today it encompasses myriad sins and foibles, including smoking, overeating, gambling, shoplifting, sexual promiscuity, pederasty, rambunctiousness, inattentiveness, social awkwardness, anxiety, sadness, and political extremism. If it can be described, it can be diagnosed, but only if the APA says so.
As Marcia Angell, former editor of The New England Journal of Medicine, observed last year in The New York Review of Books, "there are no objective signs or tests for mental illness…and the boundaries between normal and abnormal are often unclear. That makes it possible to expand diagnostic boundaries or even create new diagnoses in ways that would be impossible, say, in a field like cardiology." In other words, mental illnesses are whatever psychiatrists say they are.
How "scientific" is that? Not very. In a 2010 Wired interview, Allen Frances, lead editor of the APA's current diagnostic guidebook, despaired that defining mental disorders is "bullshit." In a recent online debate, he declared that "mental disorders most certainly are not diseases."
Then what exactly are they? For more than half a century, Szasz stubbornly highlighted the hazards of joining such a fuzzy, subjective concept with the force of law through involuntary treatment, the insanity defense, and other psychiatrically informed policies.
Consider "sexually violent predators," who are convicted and imprisoned based on the premise that they could have restrained themselves but failed to do so, then committed to mental hospitals after completing their sentences based on the premise that they suffer from irresistible urges. From a Szaszian perspective, this incoherent theory is a cover for the retroactive enhancement of duly imposed sentences by politicians who decided certain criminals were getting off too lightly—a policy so plainly contrary to due process and the rule of law that it had to be dressed up in quasi-medical, pseudoscientific justifications.
Szasz, a longtime Reason contributing editor, specialized in puncturing such pretensions. He relentlessly attacked the "therapeutic state," the unhealthy alliance of medicine and government that blesses all sorts of unjustified limits on liberty, ranging from the mandatory prescription system to laws against suicide. My own work has been powerfully influenced by Szasz's arguments against drug prohibition, especially his discussion of its symbolism and its reliance on a misunderstanding of addiction, and his criticism of paternalistic interventions that conflate private and public health.
I will always be grateful for Szasz's courage and insight, and so should anyone who shares his passion against coercion.