New Mexico Voters Like Gary Johnson, Vote For Obama Anyway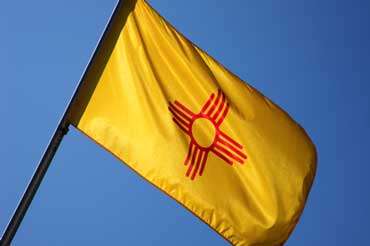 ALBUQUERQUE—Not far from where Gary Johnson's Election Night party will take place later tonight New Mexican voters were busy coming and going at the Duranes Elementary School. Nearly all of the voters I talked to had positive things to say about their still-popular former governor but all were nonetheless voting for President Barack Obama.
"Yeah I like him, I like him. I didn't vote for him though I voted for Obama. I like Gary, I don't think Gary had a chance. I didn't want to throw my vote away," said Roger C Blair, 68, and a stand-up comedian.
Blair said that he thought Johnson was pretty liberal for Republican.
"He wanted to legalize marijuana!" he said.
Juana Madrid, 65, said he voted for Obama because he voted for him last time and he "likes his ways even though he hasn't had a chance to do many of things he wanted to do for the country."
"He was OK, I didn't vote for him, but he was OK," said Madrid on Johnson's time as governor.
Madrid's wife, Connie, said she voted for Obama and didn't like Johnson because of his position on drug legalization.
"Gary Johnson was OK, I can't disagree with a lot of things he did but I am not one for legalizing marijuana," she said.
"I didn't want to waste a vote because I felt this was gonna be so close. As much as I like some of what Gary says," said Steve Friese, 54, a teacher.
Prycosah Lueras, 27, a lifelong resident of New Mexico, said she didn't even know Johnson was running or that he was governor.