Reason Writers at the Movies: Peter Suderman Reviews Cloud Atlas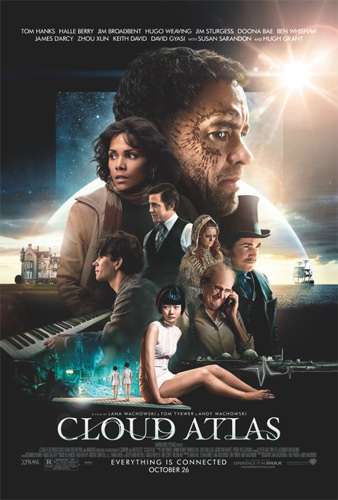 Reason Senior Editor Peter Suderman reviews the Wachowskis' adaptation of David Mitchell's novel Cloud Atlas in today's Washington Times:
British author David Mitchell's "Cloud Atlas" is the very definition of an unfilmable novel: It boasts a complex, multipart narrative that unfolds in six separate eras from the 1850s through the present and far future, a large cast of characters, a slew of symbolic linkages, and multiple layers of linguistic invention.

And yet Andy and Lana Wachowski, the sibling directors behind "The Matrix" trilogy, along with "Run Lola Run" director Tom Tykwer, have gone and made a big-screen, big-budget adaptation of it anyway.

Or at least they've tried. Although they are more successful than one might have imagined, and their ambition is to be admired, they are not nearly as successful as fans of the book might have hoped. Like so many novel-to-screen translators before them, they have turned a great book into a mediocre movie.

Mr. Mitchell's novel is an intricate novelistic clockwork, both in its language and its narrative structure, and much of the pleasure of reading it comes from appreciating his masterful work as a literary technician. The novel's broader themes of kindness, freedom and generational connection are more conventional, but they work because of the author's formidable skills as a storyteller and craftsman.

But the Wachowskis and Mr. Tykwer can't replicate Mr. Mitchell's distinctly literary fireworks on the big screen. Indeed, they barely even try. The movie keeps a bit of Mr. Mitchell's futuristic patois, but only enough to make it sound silly. It ditches the book's cleverly stacked narrative structure — in which each of the stories is told to its midpoint, then cut off, only to be finished in the book's second half — for three hours of freewheeling narrative montage.