Reason Writers at the Movies: Peter Suderman Reviews Argo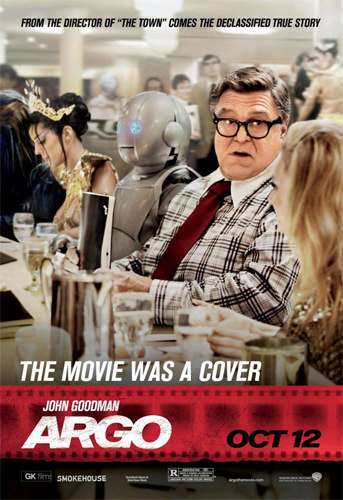 Reason Senior Editor Peter Suderman reviews Ben Affleck's tense, smart thriller about how the Central Intelligence Agency attempted to rescue six Americans trapped in Tehran during the 1979 Iran hostage crisis by staging a fake movie production:
For a little while it looked as if Ben Affleck might try to be the next Harrison Ford: He starred in action movies like "Daredevil" and "Armageddon" and even briefly filled Mr. Ford's old shoes in the role of Tom Clancy hero Jack Ryan in 2002's "The Sum of All Fears."

But Mr. Affleck's career as a blockbuster leading man never quite soared, and in recent years his directing efforts, "Gone Baby Gone" and "The Town," have shown more promise than any of his gigs in front of the camera. "Argo," Mr. Affleck's third directorial turn, suggests a different path for his career: Following not Mr. Ford, but Ron Howard, the actor-turned-director who, with films like "Apollo 13" and "A Beautiful Mind," often represents the epitome of major-studio competence.

Mr. Affleck's sensibility is grittier than Mr. Howard's and considerably more focused on violence, as well as the sociological factors that create it. But his confident work on "Argo" suggests that, like Mr. Howard, he is a director who can be counted on to deliver as a solid and engaging storyteller.

Part of the trick, of course, is selecting good material. "Argo" certainly qualifies. It's the so-strange-it-could-only-be-true tale of a secret CIA mission to rescue six American diplomatic officers who managed to escape from the U.S. Embassy in Tehran when it was overrun to start the 1979 Iranian hostage crisis.