A.M. Links: Voters Split on VP Debate Win, Pakistani Girl Shot By Taliban Offered American Assistance, Stacey Dash Bombarded By Abusive Tweets, EU Wins Nobel Peace Prize, U.S. Sold Faulty Protection in Afghanistan, Curiosity Finds a New Kind of Rock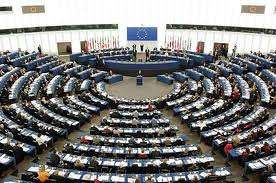 Voters are split on who won the Biden v. Ryan debate, a stark contrast to how many viewed the first Obama v. Romney debate. Sarah Palin spoke out about who she thought won the debate, using typical Alaskan imagery.
Stacey Dash is feeling the heat after endorsing Romney. The actress has been receiving a flood of racist and sexist tweets since her endorsement of the GOP presidential nominee.
The U.S. has offered transportation and medical treatment for Malala Yousufzai, a Pakistani girl who was shot in the head by the Taliban. Pakistan has yet to respond to the offer.
The European Union has won the Nobel Peace Prize. At least it wasn't the Nobel Prize for economics…
Have a news tip for us? Send it to: 24_7@reason.com
Follow Reason on Twitter and like us on Facebook. You can also get the top stories mailed to you—sign up here.