Baylen Linnekin on Whether Fast Food Marketing Makes Kids Fat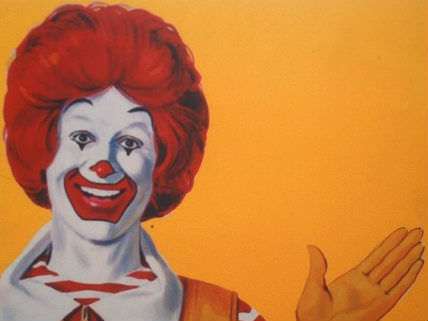 Kids recognize the McDonald's logo better than they do the FedEx logo. Kids are slightly more drawn to the former than to the latter. Obese kids are more drawn to the former than are healthy weight kids. These results are not patently obvious and have important policy implications.
These are some of the conclusions reached by researchers at the University of Missouri, Kansas City's B.R.A.I.N. Lab, reports Baylen Linnkin, and not surprisingly, the report's authors see the need for new regulations to combat this trend. But does food marketing really contribute to childhood obesity? Linnekin takes a closer look.