What's Happening on Day Three of the DNC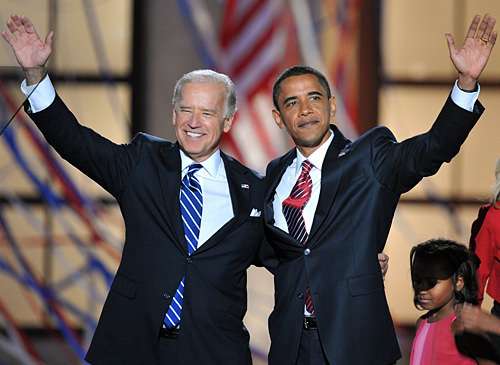 CHARLOTTE – The final day of the Democratic National Convention has been moved from Bank of America Stadium to the amazingly horrible Time Warner Cable Arena due to concerns about thunderstorms. Yesterday's logistical nightmares that shut out hundreds of delegates and media will make the hurdles conventiongoers face today appear minor. President Obama is schedule to speak late in primetime today, assuring the tightest security this convention has seen all week.
Yesterday, former President Bill Clinton set a very high bar for Obama. Clinton's speech overshadowed all others on the second night of the convention, particularly the less than exciting one from Harvard professor Elizabeth Warren.
Vice President Joe Biden is schedule to speak tonight, too.
So what's on tap for the third and final day of the DNC?
President Barack Obama
Tonight isn't the biggest speech of Obama's life but it's still an important one. He'll be speaking in primetime on every major news channel in the country. This speech will be about his accomplishments in his first term, what he wants to accomplish in a second term, and how horrible a human being Mitt Romney is.
Vice President Joe Biden
Biden may come across as a stumbling and bumbling buffoon to a lot the punditocracy but he carries himself in a way that endears him to the average person. Look for Biden to continue the theme of Obama advancing the country and Romney aiming to take it backwards. Oh, and maybe some shots at his future debate opponent, Paul Ryan.
Former Congresswoman Gabrielle Giffords
Grab your box of tissues for when Giffords leads the convention in the Pledge of Allegiance.
Hollywood Starlets And A Mystery Speaker
The Republicans trotted out the Man With No Name and an empty chair so the Democrats are answering with The Black Widow, Queen Amidala, and uh, Kerry Washington. Will Scarlett Johansson, Natalie Portman, and Washington parody Clint Eastwood or stick to something more traditional? Who knows. Oh, and what about another mystery speaker?
Former Florida Governor Charlie Crist
The ideologically challenged former Florida governor will add some bipartisan flavor to the last day of the convention, following in the footsteps of Rhode Island's Governor Lincoln Chafee, an independent, who spoke yesterday. Chafee penned an endorsement of Obama during the RNC in Tampa. Crist is rumored to be positioning himself for another run for political office, possibly as a Democrat.