Chuck Schumer Blows Off Drug War Questions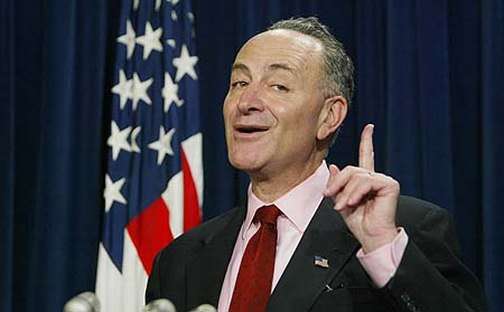 CHARLOTTE—When asked if he thought President Obama would change course on the drug war during his second term, Sen. Chuck Schumer (D-New York) declined to comment.
"I'm not gonna comment on that. I don't know the details that you're talking about," Schumer said in the concourse of the Time Warner Cable Arena.
What about the drug war? Do Democrats care about it?
"I am not gonna answer that," he said, putting his hand near my face, waving me off.