Forget Lance Armstrong: Here Are 5 Sports Cheaters Worth Knowing!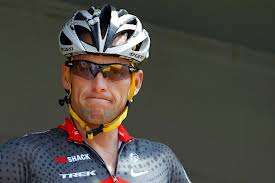 As the U.S. Anti-Doping Agency pushes to strip cycling great Lance Armstrong of his seven Tour de France titles, the man behind ubiquitous Livestrong bracelets continues to assert his innocence.
"There is zero physical evidence to support (the) outlandish and heinous claims," Armstrong has told the press. "The only physical evidence here is the hundreds of (doping) controls I have passed with flying colors."
As bureaucratic wheels—and the possibility of an Armstrong vindication—slowly move into action, Nick Gillespie calls roll for past cheaters in the world of sports.
This brief list isn't exhaustive, but it helps illustrate the lengths to which some athletes will go to earn top honors on the playing fields of their choice.