Paul Ryan Flaunts His Foreign Policy Bona Fides: "I Voted To Send People To War"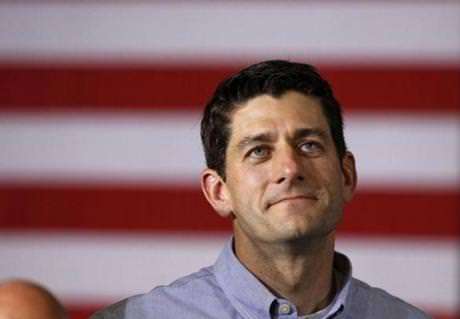 In an interview with FOX, GOP vice presidential candidate Paul Ryan defended his lack of foreign policy experience by reminding us all that he voted to invade Iraq:
Speaking to Fox News' Carl Cameron Saturday morning, Republican VP nomineePaul Ryan made the case for why he believes his foreign policy credentials are stronger than President Obama's, emphasizing that he has been a voting member of Congress longer than the president. Ryan cited his votes in favor of the Iraq War as evidence that he has had more foreign policy experience than Obama.

"I've been in Congress for a number of years," he told Cameron. "That's more experience thanBarack Obama had when he came into office."

"I voted to send people to war," he added.

As a congressman, Ryan voted for the 2002 Iraq Resolution which authorized President George W. Bush to use military force in Iraq. He also voted in favor of the Iraq War troop "surge" in 2007.
More on that particular from Mediaite.
Appendices courtesy of Michael Brendan Doherty and Jim Antle: "So did our Secretary of State." "So did our vice president."