California Teachers: We'll Decide for Ourselves How Awesome We Are, Thank You Very Much
A bill would require school districts to negotiate teacher evaluation rules with the unions.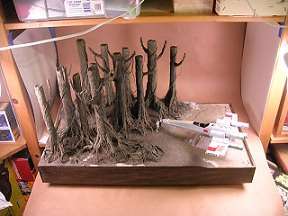 California's teachers unions want to hoard all of the gold stars for themselves. State legislation to eliminate requirements to use standardized test scores for teacher evaluations and open up the process to collective bargaining made it out of a state Senate committee Thursday. Via the Los Angeles Times:
AB 5, by Assemblyman Felipe Fuentes (D-Sylmar), would establish a statewide uniform teacher evaluation system that would increase performance reviews, classroom observations, training of evaluators and public input into the review process. The bill was approved, 5-2, by the Senate Appropriations Committee after Fuentes found $89 million to fund it and move it forward.

But the bill would require negotiated agreement with unions, including United Teachers Los Angeles, which opposes the Los Angeles Unified School District's use of student test scores as one measure of teacher effectiveness. LAUSD Supt. John Deasy has said the bill, which the district opposes, would make it more difficult to push forward a new voluntary evaluation program.

"We oppose every piece of this," Deasy said of the bill. "It's very clear that what this bill does is legislate less accountability for teachers and administrators."
Fuentes defended the bill, saying it's better than the existing system, which is "inconsistent, unclear, and does not help to educate our children or continually allow improvement of our teachers." Well, let's see what would be better than using test scores:
Under the bill, districts and unions would negotiate which measures to use to gauge student progress. They could include state standardized test scores as well as class projects, portfolios, grades and presentations.
If "teaching to the test" is considered to be a perverse outcome of using scores to evaluate performance (whether or not it actually is perverse is another question), just imagine the outcomes when teachers are evaluated based on the grades they give out. Actually, we don't have to imagine that because it's already happening. This would just be formal recognition of the demand for grade inflation. The rest of that list smells like busywork for the kids and doesn't necessarily even involve much teacher engagement. Will we have diorama quotas in our schools now?
By demanding school districts negotiate with teacher unions, the deck will be stacked to make it even harder to get rid of bad teachers, even harder than the near-impossibility it is now. "Yeah, these kids don't know long division, but look at all these presentations they gave about famous mathematicians, so fuck off and give me my raise and gold stars."
Here's a lovely quote from a story in Wednesday's Times about the effort:
Ben Golombek, a spokesman for Fuentes, said collective bargaining is critical to developing a statewide system for teacher evaluations.

"We really can't have a teacher evaluation system without teachers being involved in the process," he said.

"If you want it to work, they have to be at the table."
Um, why? They didn't ask why.
Oh, and the topper: The money to pay for the implementation of this new system (as in, salaries for bureaucrats and union cronies to put this all into place and provide the "training") would come from $89 million in unused funds intended to help low-performing schools make improvements.