Angry Over Arrest, Man Crushes Cop Cars with Tractor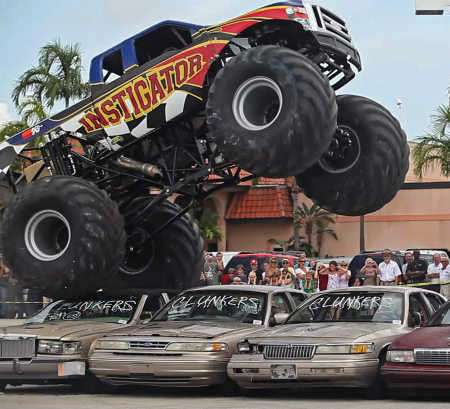 In protest over his recent arrest, a Vermont farmer drove his 15-ton tractor over seven squad cars, the Burlington Free Press reported.
On July 3, Roger Pion was arrested for marijuana possession and resisting arrest. Just days before his arraignment, the 34-year-old drove what one cop described as "pretty much the biggest tractor you can find" over several police vehicles owned by the Orleans County Sheriff's Department, crushing multiple cruisers.
"It's more than half our fleet. We have 11 cars," said Chief Deputy Sheriff Phil Brooks
Brooks said five of the damaged vehicles were marked cruisers, and two were unmarked, including a transport van. He said an eighth car, belonging to the department bookkeeper, was pushed out of the way in an effort to get at the cruisers. It had minor damage.
No word on whether the event has inspired Monster Jam to incorporate more NWA into its playlist.