Get Ready for an All-New Reason.com and Reason.tv!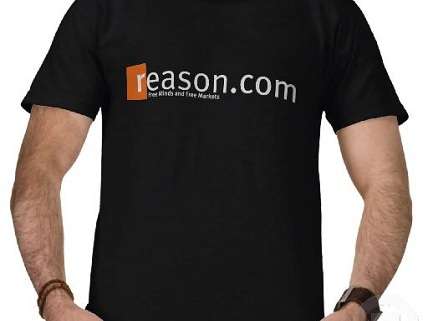 I'm happy to let all readers know that tomorrow brings a totally new-look Reason.com and Reason.tv. We've spent the past few months working behind the scenes to update the look and functionality of the web's largest libertarian site of "Free Minds and Free Markets."
Starting tomorrow, visitors will be able to order more material in more personalized ways than ever before; we'll have a great new search function and archives that will make your eyes grow moist in memory and thanks; and video and text will blend like gin and tonic on a hot summer morning afternoon.
We're most excited about a brand-spanking new news-aggregation feature, Reason 24/7 News, which sprung from the fertile brow of Reason Foundation trustee Drew Carey and will provide a steady stream of curated news content from across the glorious system of tubes some call the Internet. If Reason.com is not already your go-to source for libertarian news, views, and commentary – and some of the best videos, feature writing, and provocative commentary and reporting out there – we're doing everything we can to make it your home page.
As with all things web-related, we'll be looking for feedback from our loyal and casual readers about what new features work and what should be flung on the ash heap of history along with the Hermain Cain presidency, the latest interation of a presidential competitiveness council, and stain-free Dockers. We're looking forward to hearing from you.
Due to the switchover, posting to Hit & Run will be exceptionally light for the rest of today. But we'll see you bright and early tomorrow at the new Reason.com.
UPDATE: Please send all feedback and trouble reports about the new site to newsite@reason.com.